JENS MALMGREN
I create, that is my hobby.
Gilad 6 December 2015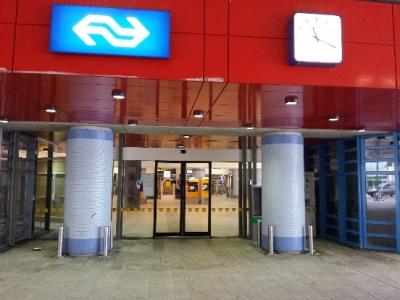 It is Sunday 6 December 2015 and time for a life model painting session at gallery De Stoker in Amsterdam. As usual I went by train to Amsterdam. There was no work on the tracks today, which was nice. Believe me, Dutch trains are not so bad at all, when they work as they are supposed to. There are several trains per hour and there is not a derailed train every week so that is good!
Today I shall paint a male model. Usually I prefer female models but it is what it is. Female models are usually more beautiful. The world around us is already males first oriented so my paintings don't need to contain too many males, especially since female models are more beautiful. Today however it is not my decision but the gallery deciding what model will be in the studio.
Perhaps you though it was just some coincidence that my paintings had more female than male models in them. Perhaps you were thinking there is not much content in my paintings but it could be so that just because you cannot see the content it does not mean that it is no content but you have not found it yet. That the world of today in my humble opinion is too much male oriented is maybe not you can see when you see my paintings?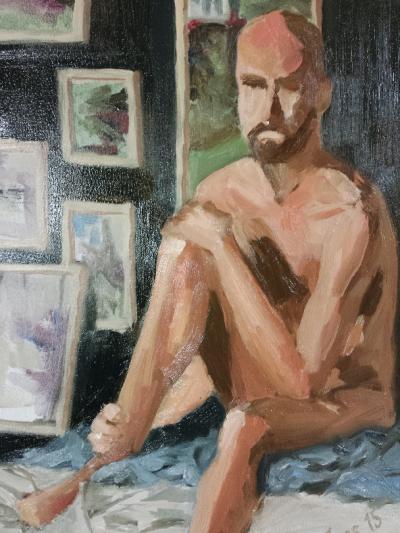 Content? Suppose I want to say something about the preservation of the environment in my images? Well some paints contain heavy metals so how convincing is that going to be? Suppose I want to say something about animal rights? Well I use brushes of pigs and where they happy pigs? If not, then how convincing is that going to be?
The model of today was Gilad. I painted him before. Today I had the idea that I would put a little mark on the floor where I had my feet's and keep them there until the drawing was finished. Other times I had a tendency moving forward further and further when drawing and when doing that the later parts will get other proportions than the first parts of the drawing.
That worked fine really! Then another thing I had decided on was that I would not use smaller sized brushes. That way I would force myself to paint in the same style throughout the session.
Last weekend on Sunday I missed the first session of Gilad. That was because I painted during the extra session of Henriette on that Saturday. So last Sunday I had spare time! I used that spare time to go to the final day of the exhibition of the Bergenze School at Singer museum in Laren. I really love impressionists but these artists they called themselves post expressionists. They could paint indeed but they had really dark colors and broad strokes. But perhaps they influenced me in my painting of today?
Today Lotte, Jochem, Bas and Saskia came painting. They are all good painter friends. When they say something about my paintings I am listening carefully because their words are valuable.
Now I am on my way home by train. It has started raining. At least I can sit in the train so that is great. In a couple of moments, I will be biking in the dark, and in the rain to get home.
When I come home I will be wet but satisfied.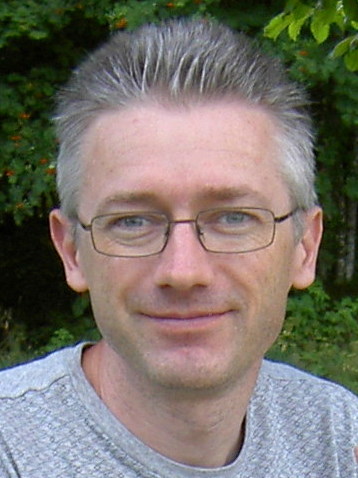 I was born 1967 in Stockholm, Sweden. I grew up in the small village Vågdalen in north Sweden. 1989 I moved to Umeå to study Computer Science at University of Umeå. 1995 I moved to the Netherlands where I live in Almere not far from Amsterdam.
Here on this site I let you see my creations.
I create, that is my hobby.
Copyright © 2015 - 2022, Jens Malmgren. Google Analytics is used on this site.