JENS MALMGREN
I create, that is my hobby.
Sunflowers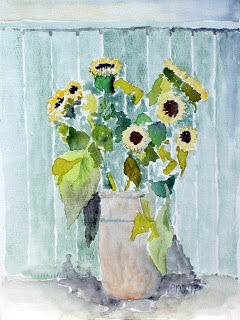 This painting is from 2007 and it displays sunflowers in a terra cotta vase in front of a blue tree panel. I have been struggling when painting this. Not so that it is showing any evidence mudding around but it is painted with a defensive style. I can see how the subject overwhelmed me.
I can also see that this was in the middle of my period when working from pans. That is little cups of dry aquarelle color pigment. You wet a brush and dissolve a bit of paint from the pan and then paint with it. This is very handy. You bring a little box with pans and a brush and then you only need water and paper to do art.
When it comes to aquarelle I have always been painting with the Winsor and Newton brand.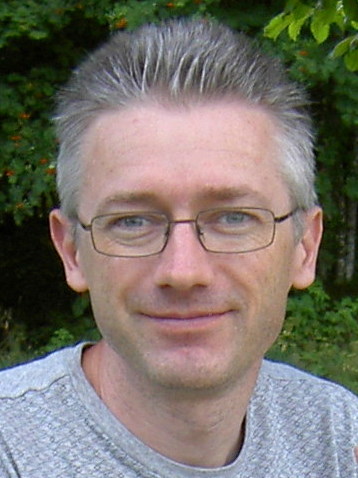 I was born 1967 in Stockholm, Sweden. I grew up in the small village Vågdalen in north Sweden. 1989 I moved to Umeå to study Computer Science at University of Umeå. 1995 I moved to the Netherlands where I live in Almere not far from Amsterdam.
Here on this site I let you see my creations.
I create, that is my hobby.
Copyright © 2015 - 2021, Jens Malmgren. Google Analytics is used on this site.