JENS MALMGREN
I create, that is my hobby.
Shells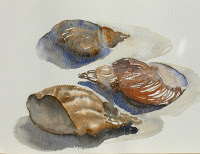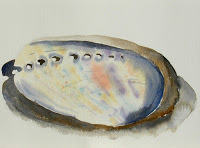 Portraits were one theme of 2010. Another theme was efficient painting. Plan what to do and then do it without too much fuss. Here these shells where painted one theme evening at Aquarelmere. I made a painting, then next and then next. It could happen that I got "too hasty" while painting and that felt badly. Because of the deliberate speed in the painting and the planning I achieved another type of painting, I got closer to the motive and I gained control over the medium.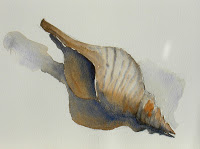 Hesitating while painting aquarelle may cause paint to dry and with dry paint you cannot work wet in wet. With nice moisture in the painting you can achieve more color transitions and they are nice. Brown and blue is the key to these paintings. Burnt sienna and French ultramarine. Mixing these two can create really nice grays.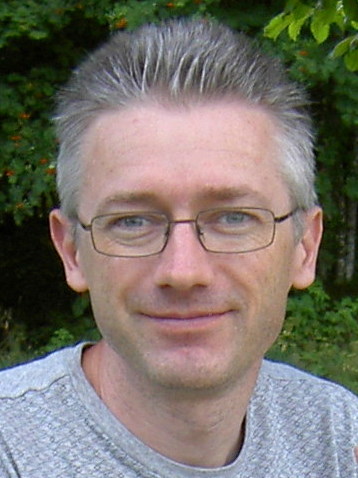 I was born 1967 in Stockholm, Sweden. I grew up in the small village Vågdalen in north Sweden. 1989 I moved to Umeå to study Computer Science at University of Umeå. 1995 I moved to the Netherlands where I live in Almere not far from Amsterdam.
Here on this site I let you see my creations.
I create, that is my hobby.
Copyright © 2015 - 2021, Jens Malmgren. Google Analytics is used on this site.