JENS MALMGREN
I create, that is my hobby.
Selfportraits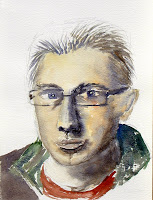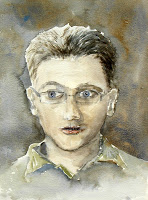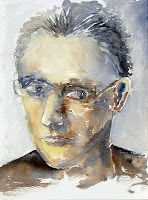 This mystery is called "self-portrait". I had a period during 2010 when I got obsessed by succeeding in making my own self portrait. Here I am a fairly successful amateur painter that can paint whatever my imagination set out as a challenge but I cannot paint my own face? I have gone through this before and it is just sooo frustrating.

Actually, this time I moved myself towards the goal just a little nudge. In these paintings here you cannot see any "improvement" but overall this "self-portrait-project" during 2010 did something good to my painting skills.

First what I did was that I acknowledged that it will take me longer to learn to draw and paint portraits and models. Secondly I started systematically to study the subject from literature. The city where I live has the biggest and the best library in the entire Netherlands and they have a huge section of hobby and painting. I went there and borrowed book after book on the subject. I bought books about it. I went to flee markets to buy books about this. I found Swedish books, English books and Dutch books about drawing portraits, models etc. Finally, I went to gallery De Stoker to try my newly acquired knowledge.

It was not enough. I went to evening courses about it as well. And I continue to do so. When I write this I can something I could not do before. I can see things that I could have done better. If you cannot see your own mistakes then you cannot improve so this is the nudge I was talking about.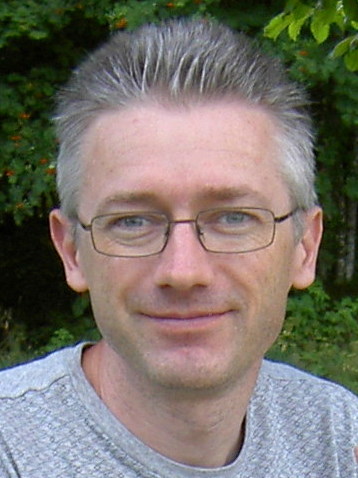 I was born 1967 in Stockholm, Sweden. I grew up in the small village Vågdalen in north Sweden. 1989 I moved to Umeå to study Computer Science at University of Umeå. 1995 I moved to the Netherlands where I live in Almere not far from Amsterdam.
Here on this site I let you see my creations.
I create, that is my hobby.
Copyright © 2015 - 2023, Jens Malmgren. Google Analytics is used on this site.