JENS MALMGREN
I create, that is my hobby.
Maud 3 April 2016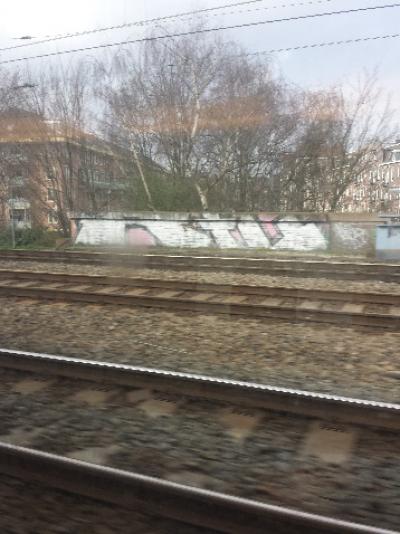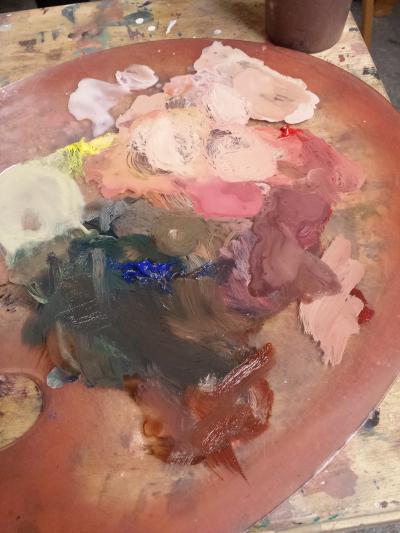 It is Sunday 3 April 2016. This is a grey day and I am on my way to a life painting session at studio de Stoker at Witte de Wit street in Amsterdam.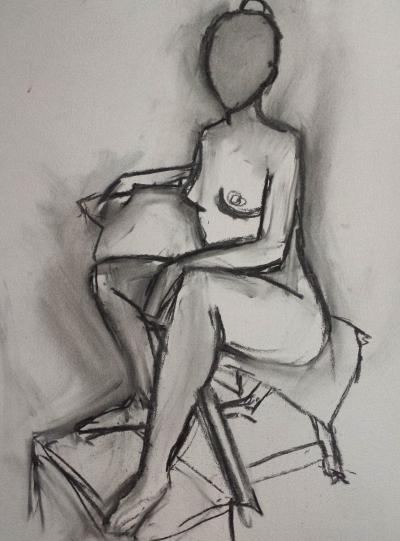 New for today is a toothache. Had it been a weekday I had just headed off to a dentist but now it is weekend so I eat some paracetamol. In this condition I notice that I am slightly more grumpy than usual. I woke up and managed to make long lists in my head of things I ought to do but had not done yet. Submit my tax declaration for last year, switch the tires of my car and so on. Yesterday I had a very typical situation. I was just about to reverse park at a shopping mall and a Dutch lady drove up behind me and honked. So I stopped reversing because it is kind of difficult to reverse if suddenly there is an obstacle. So I shrugged because what should I do? Then she took "my" spot! This is so typical Dutch behavior.
But that was yesterday, today I am about to paint, with a touch of tooth ache. It is going to be a new painting of a new model. I am not sure who the model is. I hope it is a female model.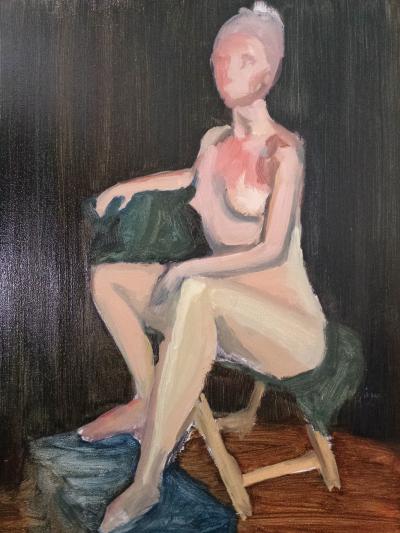 Last week I forgot the easel clamp of my lamp, on the easel. I hope it is still there. I had put a little sticker with my name on it so it should not be a problem.
I posted the image of today's painting session with totally different text than I normally do:
IG and FB are sinking. The number of ads in the feed starts to become annoying at IG. The ads are irrelevant to me. I am here for the art of artists but more and more that is not what I get. FBs costs for IG are so high they will add much more ads and 'useful' irrelevant posts. Due to this I will gradually move away from IG to the nonprofit site Ello.co. But I will miss the feed of people such as @mainloop, @whholland, @bbeauchamp11, @danijja, @kuankiwai, @romeldelatorre, @danielmaidman, @drangiag, @yasemin__arkun, @ts_abe, @juliagabrielov, @hollisdunlap, @bjorn_art, @patrickleeart (and more, in no particular order). If you enter Ello.co please let me know so that I can follow you there.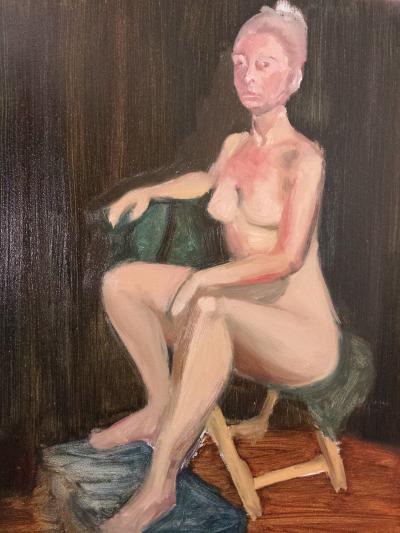 Perhaps it works, you never know?
Today Luc, Bas, Saskia, Jochem, Lotte and Tom were the other artists. The model was Maud.
I used a long time for drawing and measuring my drawing to make it look good. It was correct but I noticed later that I had been drawing her as if she were sitting higher but I was standing and she were sitting. This is not new, I had this before. But in itself the drawing was okay.
Her head got bigger compared to the drawing. The drawing was more accurate.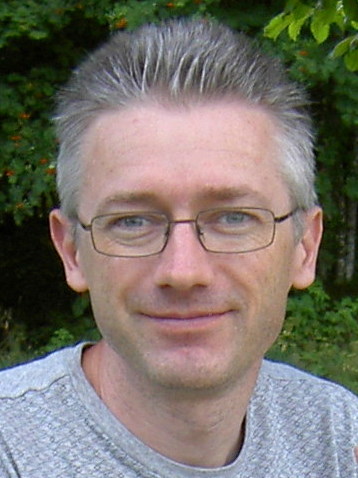 I was born 1967 in Stockholm, Sweden. I grew up in the small village Vågdalen in north Sweden. 1989 I moved to Umeå to study Computer Science at University of Umeå. 1995 I moved to the Netherlands where I live in Almere not far from Amsterdam.
Here on this site I let you see my creations.
I create, that is my hobby.
Copyright © 2015 - 2022, Jens Malmgren. Google Analytics is used on this site.