JENS MALMGREN
I create, that is my hobby.
Ducal Palace de Nevers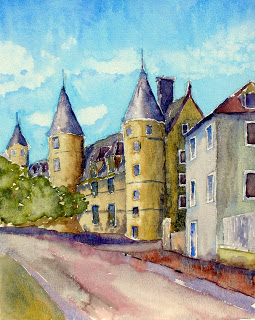 This painting is the the Ducal Palace de Nevers in Nevers, France. It is painted from a photo by of one of my colleagues of www.aquarelmere.nl who went there in 2007. I painted this 2008.

The building doesn't have round towers. The real building has 8 or 6 sided towers. I decided to make the towers round because that looks much nicer on an aquarelle painting. So I also have a discarded version of this painting with 6 sided towers.

When you paint the towers round then you can rely on the effect of water color that distributes the paint evenly. I think this is one of the first paintings where I started to make things according to how I like it and not so much how things are "supposed to be".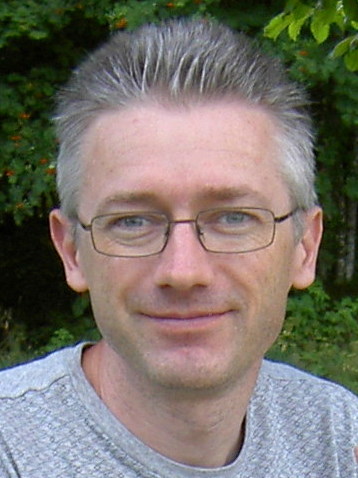 I was born 1967 in Stockholm, Sweden. I grew up in the small village Vågdalen in north Sweden. 1989 I moved to Umeå to study Computer Science at University of Umeå. 1995 I moved to the Netherlands where I live in Almere not far from Amsterdam.
Here on this site I let you see my creations.
I create, that is my hobby.
Copyright © 2015 - 2023, Jens Malmgren. Google Analytics is used on this site.