JENS MALMGREN
I create, that is my hobby.
Violet 19th of February 2017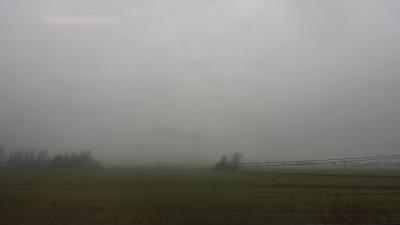 It is Sunday 19 of February 2017 and I am on my way to a live model painting session at de Stoker in Amsterdam. It is misty today. Yesterday I drove home from my Cottage in Sweden. We drove home, after a week in Småland.
I am a bit lost on what model it is going to be today. This is because I have not had full control over my mailbox and perhaps I got an email telling me there is no model session today, so I am going to find out when I arrive at the studio.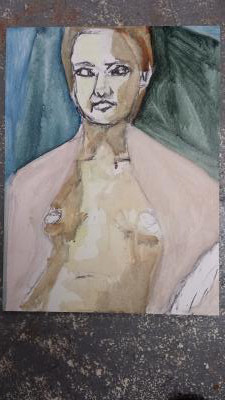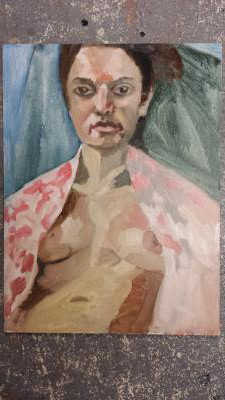 T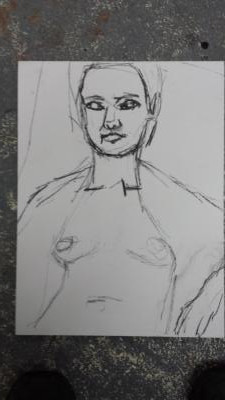 his trip to Sweden is the reason I missed last week's model session. I did not like that, but it was a nice holiday so that makes up for missing painting. I brought my aquarelle gear to Sweden but at no occasion, I "had time" to take it out of the bag and start painting. Instead, I worked on a missing chapter of my book. My book about Harmor is receiving great appreciation but I felt that it is missing a chapter about presets so I am writing a chapter about that now. Instead of painting. But not today. Today I am on my way to Amsterdam.
The model was Violet. She got a nice face. The mouth is "happy" even when she is relaxed. Some models get a sad look when relaxed but this model looks happy.
I managed to draw her well but concentrated on little details instead of keeping the pace on the whole so the end result was less good compared to the painting somewhere in the middle of the session.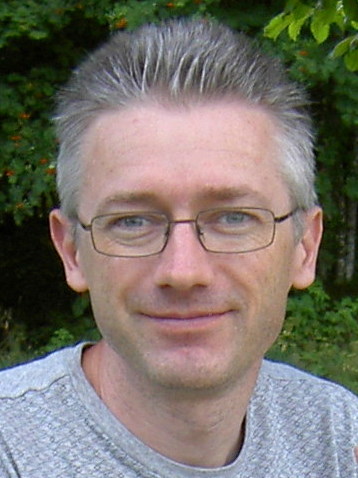 I was born 1967 in Stockholm, Sweden. I grew up in the small village Vågdalen in north Sweden. 1989 I moved to Umeå to study Computer Science at University of Umeå. 1995 I moved to the Netherlands where I live in Almere not far from Amsterdam.
Here on this site I let you see my creations.
I create, that is my hobby.
Copyright © 2015 - 2021, Jens Malmgren. Google Analytics is used on this site.