JENS MALMGREN
I create, that is my hobby.
Model and portrait drawing course at "de Kunstlinie"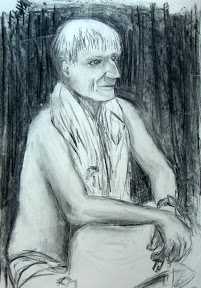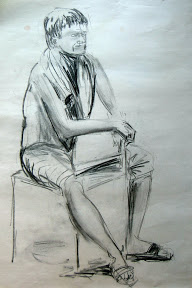 Sometimes you need an experienced eye giving you a helping suggestion on the path to the next level of understanding the mystery of painting models and portraits. In November 2010 "de Kunstlinie" arranged a course in Almere with the teacher Iwona. This was 10 evenings and I did not miss a single one.
During this period I went to de Kunstlinie on Wednesdays, Aquarelmere on Thursdays and de Stoker on Sundays.
Iwona was very patient with the group. We came from very different artistic backgrounds but there were lots of talented people attending the course equally eager to find out about model and portrait drawing.
The paper at de Kunstlinie was enormous and really thin, to the right. We got charcoal to start with. My urge to make use of the momentum was noticed from the very first moment. I had to proceed swiftly because the paper was huge. The first evening the model was male. He kept his trousers on but took off his shirt. He had a pointy nose.
The next exercise was to draw the same model one more time but on a smaller and thicker paper with grains, to the left.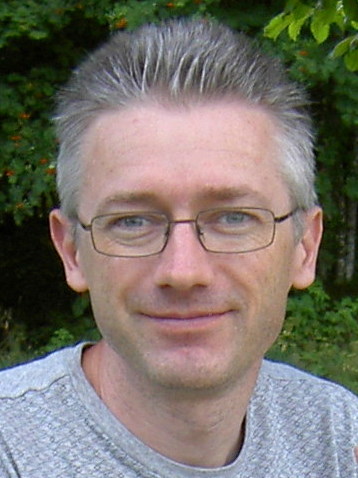 I was born 1967 in Stockholm, Sweden. I grew up in the small village Vågdalen in north Sweden. 1989 I moved to Umeå to study Computer Science at University of Umeå. 1995 I moved to the Netherlands where I live in Almere not far from Amsterdam.
Here on this site I let you see my creations.
I create, that is my hobby.
Copyright © 2015 - 2023, Jens Malmgren. Google Analytics is used on this site.