JENS MALMGREN
I create, that is my hobby.
Sonja in a chair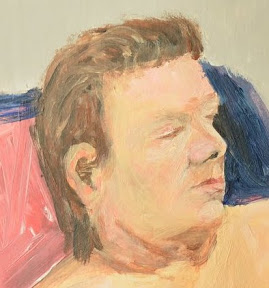 On 11 January it was time for the penultimate course evening at the course Portrait and Model by Iwona at de Kunstlinie.

The final moments of the course I started to have the feeling that you need a great amount of luck to produce a good portrait during a two hour session or the skill of painting portrait need to hit you in the head as flash from a clear sky. I am afraid it will still take many hours in front of the easel to practice this art before things start to fall into place.

This evening it was Sonja the big lady. The course attendee that could not handle nudity was not present so things were back to normal. I made the painting of Sonja with acrylic paint.

There was a discussion about how to achieve a feminine look. This discussion never came to a conclusion during this evening. At the level I am right now I am glad if the nose and eyes and mouth are placed almost correct in the face. I understand that it would be nice to be able to produce a feminine look on the face of a lady but if the model is not having an extremely feminine face to begin with and a feminine hair style then maybe it is too much to ask for from an amateur?
One possible conclusion to how to capture femininity is to pay close attention to the shape of what is called "cupid's bow", the upper lip line. It is probably important in this case.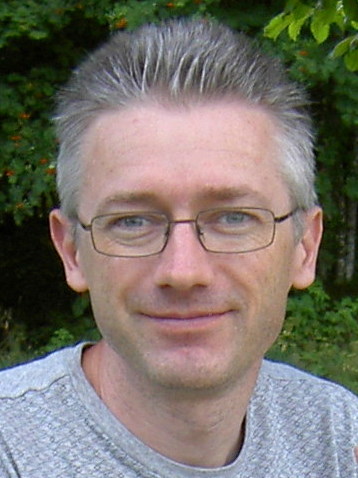 I was born 1967 in Stockholm, Sweden. I grew up in the small village Vågdalen in north Sweden. 1989 I moved to Umeå to study Computer Science at University of Umeå. 1995 I moved to the Netherlands where I live in Almere not far from Amsterdam.
Here on this site I let you see my creations.
I create, that is my hobby.
Copyright © 2015 - 2019, Jens Malmgren. Google Analytics is used on this site.