JENS MALMGREN
I create, that is my hobby.
Jens Proportional Divider
I created a Proportional Divider!

This is the second time I make a proportional divider. Last time I made it from paint mixing sticks.

This time it is different. I am preparing for doing a theme evening at Aquarelmere about portrait painting etc and one of the special features of that theme evening will be to use a proportional divider.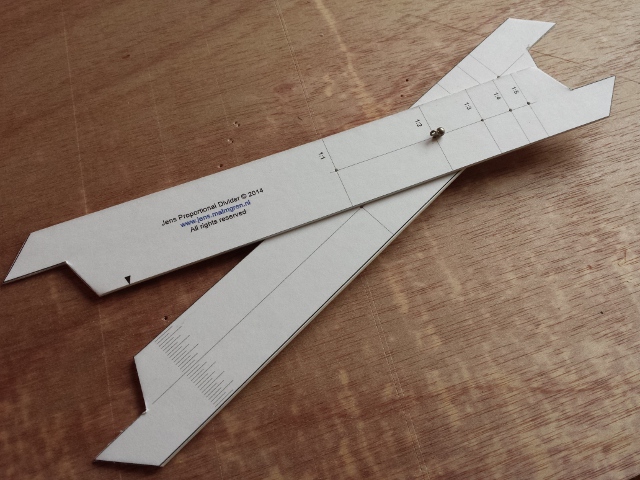 Aquarelmere is a local painters club I am member of. We have theme evenings and "free evenings". I suggested that at one of the theme evenings next season I will share instructions of how to use a proportional divider. It is difficult to get all club members to voluntarily go out and buy their own divider so I was thinking of making a low cost DIY solution for all members of the club. Something out of paper. For example paper most aquarelle artists have lying around, passe-partout paper, thick cardboard paper.

Here is the final design of Jens Proportional Divider www.jens.malmgren.nl/JensProportionalDivider.pdf

It is a clever design. I made it in Centimeters used much in Europe. I also made it in Inch. That way anyone can use the design. All measurements are included in the design so it is possible to draw the divider on a piece of paper from scratch. It is also possible to print the design and glue it on to the cardboard. Either that or print it directly to sticky paper.

After the design is transferred to the cardboard it needs to be cut.

The final step is to make holes for a pushpin. There are crossing lines at 1:1, 1:2, 1:3, 1:4 and 1:5 on both legs of the divider. Make the holes there. Then push the pushpin through the equivalent holes and you are ready to go!

Then the pushpin is at for example the hole at 1:2 then when the tip is one cm or inch apart then the other side is two centimeters or inches apart. This ratio does not hold for a completely open divider but you probably had figured out that already.

You could push the rest of the pushpin in a regular office eraser to avoid the tip. Either that or you could use a cheap earring! I have no idea why but I had a bunch of cheap ear-rings with push-on backs. These works really well for my proportional divider. Obviously you can pimp the divider by using an ear-ring with a real diamond!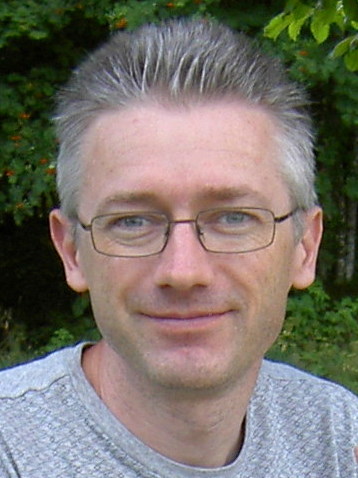 I was born 1967 in Stockholm, Sweden. I grew up in the small village Vågdalen in north Sweden. 1989 I moved to Umeå to study Computer Science at University of Umeå. 1995 I moved to the Netherlands where I live in Almere not far from Amsterdam.
Here on this site I let you see my creations.
I create, that is my hobby.
Copyright © 2015 - 2023, Jens Malmgren. Google Analytics is used on this site.