JENS MALMGREN
I create, that is my hobby.
A visit to the town of Norberg in Sweden in February 2014
From a traditional point of view Norberg is really not the coolest place on earth. New York is way cooler. On the other hand many of the things making New York cool are also available in Norberg. You just need to get yourself a good Internet connection and a bit of imagination. In the future the idea about what is cool and what not could very well be turned upside down. So the uncool places of today, such as Norberg, will become the cool places of the future and New York will be a big crowded dirty city expensive and overrated. Actually any bigger city such as New York are built very near the current sea level. It could very well be so that, in one hundred years from now, all these places will be flooded. A flooded New York is as cool as titanic at the bottom of the ocean.
Norberg got a really charming city center. There is a part of Norberg called the old town. There you find many wooden houses. It is not so that Norberg can be idealized to be the most beautiful city of north part of the province Västmanland. The province is called so because it is lying on the west side of Stockholm. There exists a bunch of ugly buildings in Norberg but they don't dominate the center and that is a blessing for the future coolness rating of this Norberg.
When I talk to the local people they have a double feeling about the coolness of Norberg. They "knows" that Norberg is not a cool place from a traditional perspective but they also know the bigger city's nearby are much less charming than their own little town.
The ugliest building in the town is the town hall, kommunalhuset. My advice, tear it down and replace it with an old looking house instead. Most cities in Sweden had a period in the 1960s when the old city center's where demolished and replaced with concrete monsters. It is really difficult to repair that damage. In Norberg it could be done. On the other hand, the people in this city give an impression that if something isn't broken then don't repair it. So I suppose their town hall stays as it is. This about leaving things when they work could also be the reason the city center is so well preserved.
Most services are available in the center except you cannot buy any menswear. Norberg got a couple of restaurants and cafés. Norberg got a confectionery of nationwide reputation. Indeed their cookies where delicious. The Thai restaurant was also a great experience and also the lunch bar of the hotel, Port Arthur. These were the restaurants I had time to visit during my stay and they were all good.
I rented a room at the hotel Engelbrekt in Norberg. The hotel experience matches the rest of the city. The room was a bit dated but very well-functioning. In both Seattle (US) and Paris (FR) I had water leaking from the hotelroom-roof. No such water issues at this hotel. It had class and elegance. Everything worked as it was supposed to and the personnel were correct and friendly. The hotel got a restaurant with nice food and the wine was fine. You get what you pay for essentially. The hotel had an excellent WIFI. Interestingly the hotel has been running since 1646 A.D. That was the same year as the "little ice age" started actually.
February is not the most exciting time of the year but somehow when it is snowing it makes me happy. It snowed a couple of times when I stayed in Norberg. They got a ski slope called Klackbergsbacken but I had no chance to go there and try it during my visit.
During my stay at Hotel Engelbrekt I asked the owners if they maybe had a Twitter feed? They looked entirely baffled at me and my question. They said "This is little Norberg and we don't know about all that new social media stuff". Then we had an interesting discussion about staying up to date with course of time. Who knows, maybe there will be more tweeters from Norberg in the future? One thing is clear and that is that traditional media is losing ground, especially among the young. If the companies needs to reach new young customers then they will need to use also Twitter.
Here below are my images from Norberg. You can click on the image to enlarge it.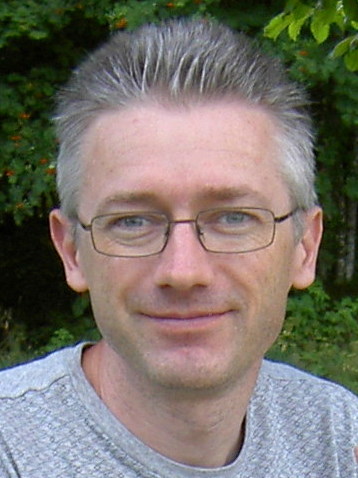 I was born 1967 in Stockholm, Sweden. I grew up in the small village Vågdalen in north Sweden. 1989 I moved to Umeå to study Computer Science at University of Umeå. 1995 I moved to the Netherlands where I live in Almere not far from Amsterdam.
Here on this site I let you see my creations.
I create, that is my hobby.
Copyright © 2015 - 2023, Jens Malmgren. Google Analytics is used on this site.