JENS MALMGREN
I create, that is my hobby.
Jasmine Tea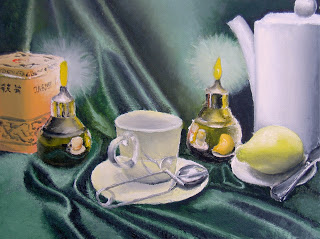 Tonight I started to sort my pictures and prepare my material for upload. I realized I should not forget to put a note on the back of each picture about where and when the painting was made.
When I was sorting the paintings this painting caught my attention. I stopped the sorting for a while and just looked at this piece. This is an acrylic painting were I really tried my best to create the feeling of reflection and sparkling.
On this painting you see a typical package of jasmine tea. I also painted two candles of messing and a lemon and a teapot. All objects are lying on a cloth with wrinkles of a shiny material. This painting is from 2010. I started painting acrylic in 2009. In the days to come I will finish the sorting of my paintings and start uploading them to the blog. I will probably mix new paintings with earlier work. I will blog about Aquarelles, Acrylic and Oil paintings. I am also doing other things than just painting and I will blog about that too. This particular painting I made also as an aquarelle although the aquarelle was painted much quicker.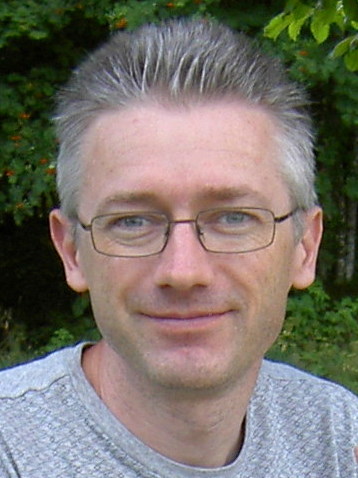 I was born 1967 in Stockholm, Sweden. I grew up in the small village Vågdalen in north Sweden. 1989 I moved to Umeå to study Computer Science at University of Umeå. 1995 I moved to the Netherlands where I live in Almere not far from Amsterdam.
Here on this site I let you see my creations.
I create, that is my hobby.
Copyright © 2015 - 2023, Jens Malmgren. Google Analytics is used on this site.