JENS MALMGREN
I create, that is my hobby.
I finished the hay shed
This week, I finished the hay shed. We rotated furniture. The sheep moved to a new area.
Monday 18 September
Last week, I started the week by taking time off from writing the blog. That is not how I like it because I have to work harder later in the week to get back on track with the blog. This week I start early, already on Monday evening. I don't have much to say, but at least I made a good start.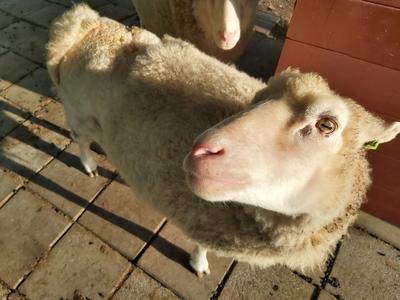 We checked up on Hannah when we came home from the office. It was a harsh, unusual light. The sun came through a split of the rain clouds. Hannahs's wound is looking better at a faster pace. DW predicts that it will be closed at the end of the week. We will see how that progresses.
It has rained today, and the shed has remained dry. Well, there is no door, so that way, moisture entered, but the rest of the construction is doing fine.
In the evening, I worked on the microphone project. I could not get the Fourier transformations to work. It is slightly frustrating, but I will carry on.
Tuesday 19 September
Today, it either rained or it mizzled. That was fine because we were inside most of the day. Today, we worked from our home offices.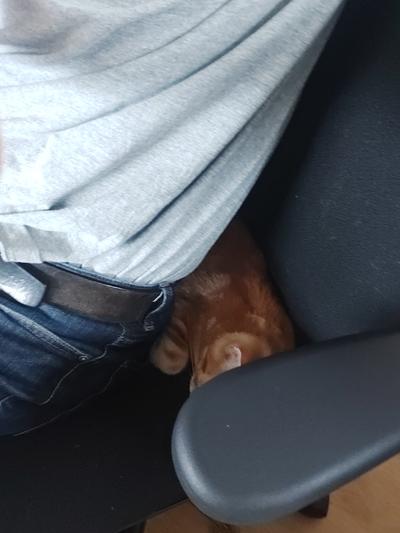 Merida came to sit on my chair again. Actually, Merida was sweet today. I tried to restrict myself from petting her with my hands, and it worked. She is near me almost all the time. That can be uncomfortable when I forget something on the ground floor. I quickly go downstairs to get it; sure enough, Merida is on my heels. It is easier for her to walk upstairs. Going upstairs, she is fast and completely silent. Going downstairs, her feet sound "plop, plop."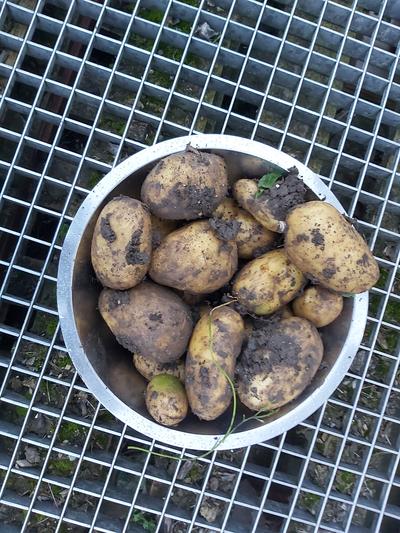 In the afternoon, I harvested more of the potatoes!
On Tuesday evening, I programmed the microphone program. I decided to start over. That was good because I found a sample I had already downloaded that worked well. I think I tried this program while the microphone was still disabled. Now, it worked almost flawlessly. I checked the source code to see how it was done, and it had the proper reading of the microphone. I reshuffled the source to create the sort of program I wanted. I even got the Fourier transformation to work. This program had a better conversion to frequencies. One issue, though, was that the program calculation stopped working after some time. I figured this had to do with the FFTSharp library.
Wednesday 20 September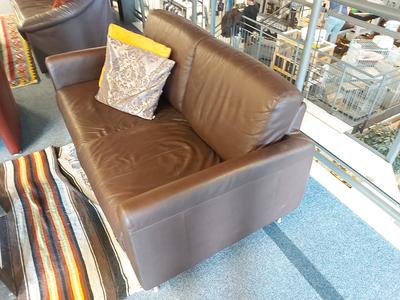 Today, I worked from home. DW had a day off, supposedly. She is preparing for a presentation tomorrow. In the afternoon, she respected her day off and did not work. She got herself a new telephone, a fairphone. It was slightly frustrating to migrate from iPhone to Android. We looked at the issues to see if we could solve some. Some could be fixed, but not all things.
Then, we went to a second-hand shop to lighten up the mood. There, we found a two-seat sofa that we will try to convince DS to use. We will see how that goes.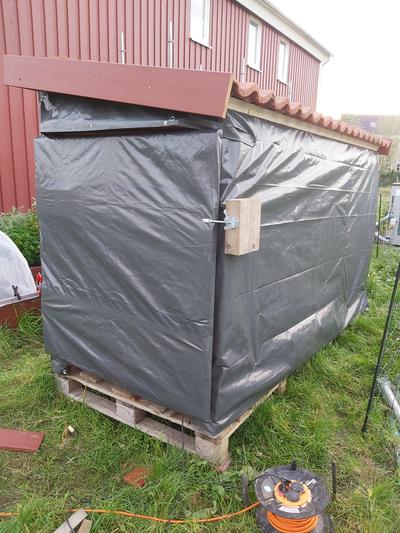 Then, I finished the door of the temporary hay barn. It can be closed, and all is pretty watertight. We will see in practice if this holds up, and if that is not the case, I have to fix it. The door looks a bit bulky, but it works.
In the evening, I continued to work on the microphone program. I installed the latest fftsharp library and ported the source code to make use of that. When it worked, I found it had the same defect as the previous library version.
Thursday 21 September
Today, we decided that I would switch my Monday work-from-home day with Tuesday. The downside is that DW cannot commute together with me, but DW can live with that. The good thing is that Merida is never alone at home, except when we both go to the office.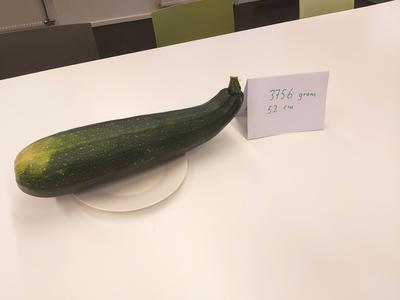 We both went to the office today. I brought with me a giant courgette.
A colleague brought me a jam jar to thank you for the courgette she had received. That was a lovely gesture!
DW went to a BBQ at the end of the working day, so it was late before we got home.
In the evening, I worked on the microphone project. Doing fast Fourier transformations without getting data stuck in the Fourier buffers is challenging. I have no idea why. I tried various things without any avail.
Friday 22 September
I think I had been dreaming about Fourier transformations. Early in the morning, I tried an idea I got overnight. It did not help either. The frequency magnitude gets stuck in the calculation library.
DW worked from home, and I went to the office. Two people celebrated their birthday at the office. Had it not been a perfect moment to bring the DJ gear and arrange a Friday afternoon party? It did not happen. We were treated to an abundance of delicious cakes. If that is how you want to celebrate a birthday, then that is fine.
We checked on the wound of Hannah after work, and it is progressing well. It is now the size of a coin. At this pace, it will be healed early next week.
I had no energy to work on the Fourier transformation challenge in the evening. DS came over to eat dinner with us, and I asked him what he knew about Forier's transformation. He said that the only thing he knew about it was in a movie by Veritasium. That is not bad at all!
https://youtu.be/nmgFG7PUHfo?si=UFM-fvoMkm-Bk0tn
Saturday 23 September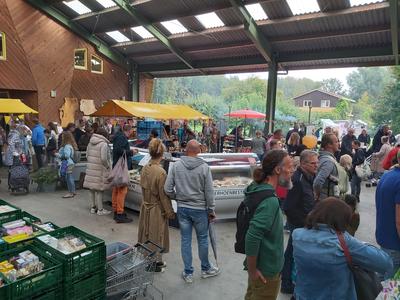 This morning, we went to the farmers market. The weather forecast had predicted rain, and we decided to go there before the rain. It was a deluxe edition of the market, a harvest festival. We spoke to people and bought a lot of various sorts of nuts. We did not buy so much else. The queue to the cheese stand was progressing extra slow while it was extra long We abandoned that and went home instead. But it was all nice and wonderful. When we came home, I made a cup of coffee, and it started raining while we drank it!
In the afternoon, we switched the furniture around. It rained, so we had to do it in between the showers. The tiny house's blue sofa moved to the guest room. That way, two people can sleep in that room. The small sofa we bought Wednesday moved to the tiny house. The bed in the guestroom was parked in the hallway, ready to be transported to the second-hand shop.
In the late afternoon, we got a visit from SIL and BIL. Their son also came with them. It was nice that they came. It has been some time since we saw them the last time. Their son had moved abroad, and he told us about his updates. At dinner, DS joined us. DW made a delicious spinach pie. BIL has some experience keeping sheep, and he advised us to "clean up" the patches after the sheep finished grazing. That would make the grass more attractive to the sheep.
Sunday 24 September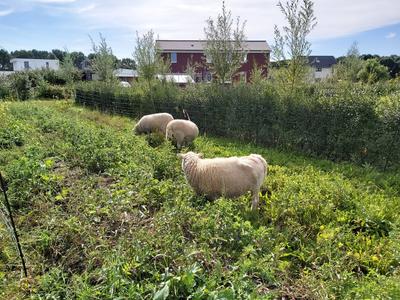 Today, the rain was over for this time. We moved the sheep to a new area north of our property. To do that, we had to repair one net. It had lost its feet. Perhaps you recall that I wrote about it on 10 September. We knocked the feet into the poles and tied them to the end of the pole. The idea is that now they will follow when dragging out the pole.
DW took the brushcutter and cleaned the area behind the house. It is an especially tricky place for the sheep. They don't like the grass there.
I filled the car with the redundant bed and brought it to the second-hand shop. This means we only worked on the outdoor decluttering project on Wednesday. On the weekend, all became switching furniture and rotating sheep. I suppose you cannot always continue projects in straight lines.
Next week, I hope to continue on the outdoor decluttering project. I would really like to have that finished before the winter.
Here ends this week's blog!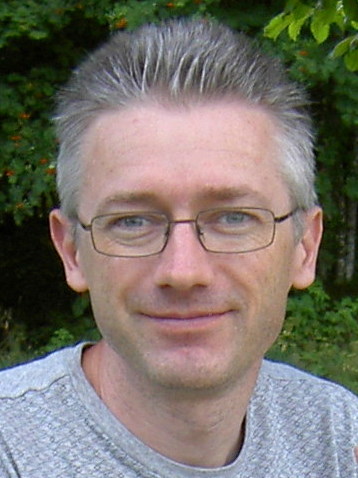 I was born 1967 in Stockholm, Sweden. I grew up in the small village Vågdalen in north Sweden. 1989 I moved to Umeå to study Computer Science at University of Umeå. 1995 I moved to the Netherlands where I live in Almere not far from Amsterdam.
Here on this site I let you see my creations.
I create, that is my hobby.
Copyright © 2015 - 2023, Jens Malmgren. Google Analytics is used on this site.