JENS MALMGREN
I create, that is my hobby.
Amsterdam 28 of June 2018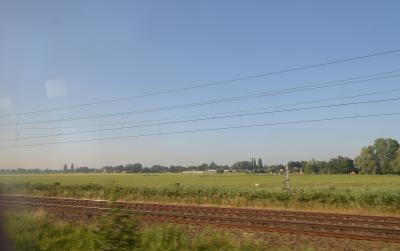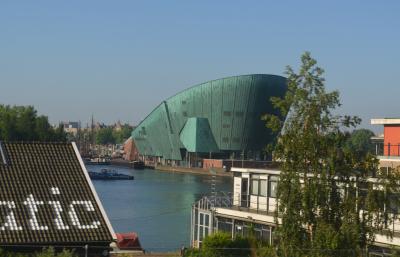 T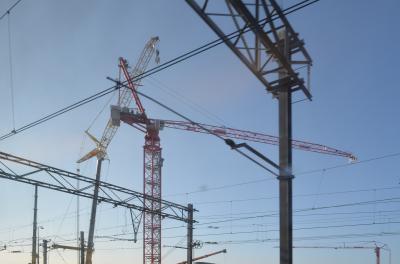 oday it is Thursday 28 of June, and I am on my way to Amsterdam for work. The weather is beautiful, and I brought my camera with a charged battery, so here we go again. I was late though so I hopped on the train last minute, so I did not get a favorite place. They should clean the windows on these trains so that I could get better photos. I am sitting on the sunny side of the train where the dirt on the windows is lit up and it makes it difficult to make images that are reasonably clear.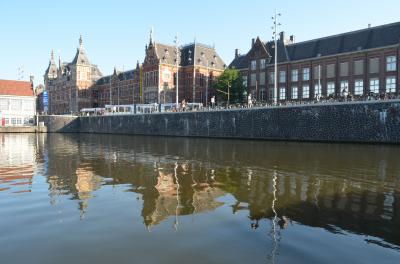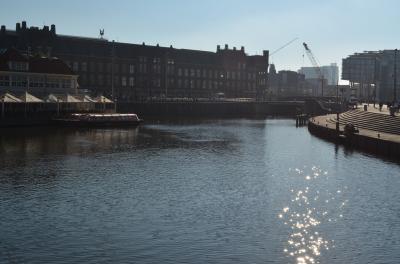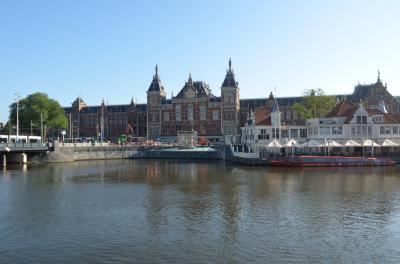 Before Weesp there are some windmills, and they are lovely. The first windmill was at a point where the window was in the sun. The train track is curving off in direction to Amsterdam. That made it so that the window stopped being lit up and there is a second group of windmills before Weesp, but they are further away from the track. It is not ideal to take photos through windows. I received reflections from other windows that I tried to cover with my hands.
In Amsterdam you see a green building just before entering the station. That is Nemo. A science museum for kids and childish grownups, like myself.
Near Amsterdam there were constructions with cranes and since I took the photos of the cranes in a driving train, in a worm's eye perspective, it looks like they are leaning inwards in the picture. In postprocessing I made the cranes stand up - this is one of my favorite functions of Gnu Image Manipulation Program GIMP.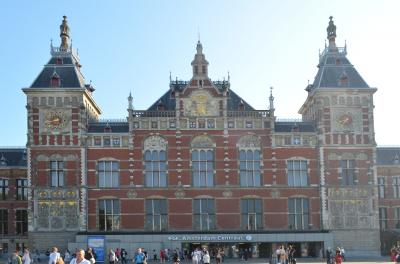 When I arrive in Amsterdam I discover that actually I was far to early in Amsterdam. To kill some time and make photos I walked around the area at the front of the central station. There is water and canal boats and a restaurant at the water. The station is built on an artificial island using deep foundation. They tamped piles into the ground until reaching a layer of stable sand. Almost all buildings in the Netherlands has deep foundation.
The central station is built as a castle. I took a photo of the main entrance. Also this photo is made to stand up in GIMP.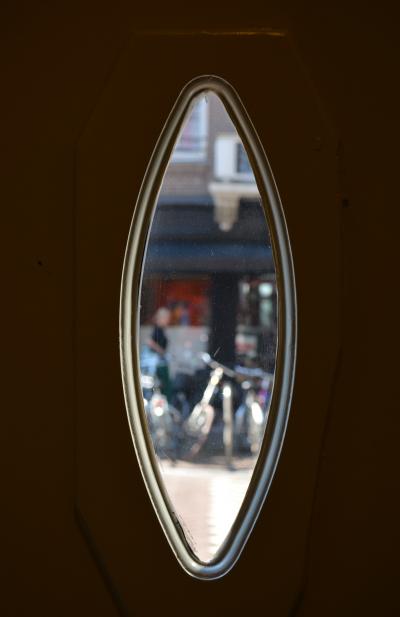 Then I went to the office of my work. When I left I noticed a little sweet window in the hallway. I had to take a photo of it.
On the way home a man arrives in the coupe. He is really warm. No wonder because he got his extra thick black jacket. I am sitting in my t-shirt. He needs to wave with a newspaper in front of his face for cooling and wipe his neck and face with toilet paper. Next, to that, he is constantly drinking red bull. All red bull cans he drinks is he drying of the inside with paper collecting in various pockets. Peculiar.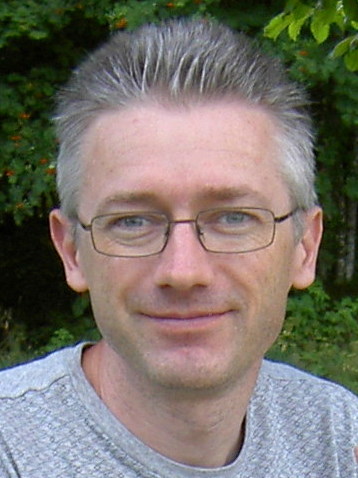 I was born 1967 in Stockholm, Sweden. I grew up in the small village Vågdalen in north Sweden. 1989 I moved to Umeå to study Computer Science at University of Umeå. 1995 I moved to the Netherlands where I live in Almere not far from Amsterdam.
Here on this site I let you see my creations.
I create, that is my hobby.
Copyright © 2015 - 2023, Jens Malmgren. Google Analytics is used on this site.