JENS MALMGREN
I create, that is my hobby.
Fiorella at CafeOp2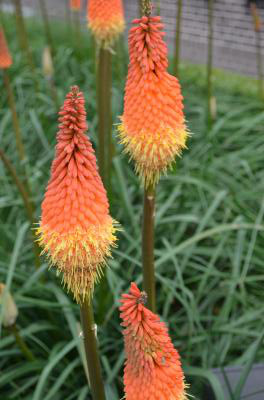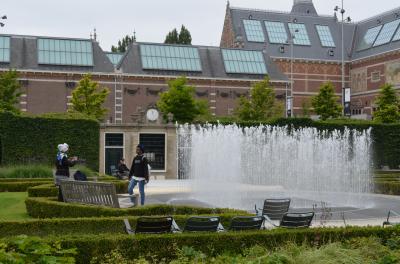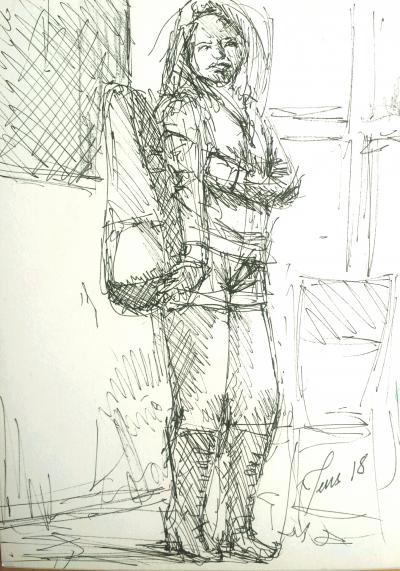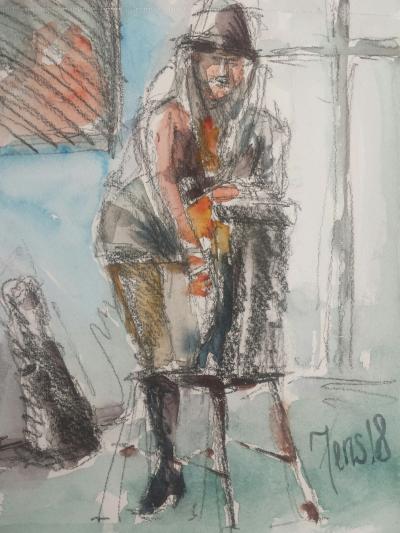 It is Wednesday 27 of June 2018, and I am on my way to Amsterdam for work. I also brought my DSLR camera, so I hope to make some photos of the commute.
Last week I finished my time-lapse video of when I painted the chicken shed in Sweden during my holidays in May. Somehow I am more active in painting than previous years. It is fun it feels as if I had some momentum going in my painting activities and it would be good to keep it going rather than having an inactive summer.
I did not bring my urban sketchbook today, and I realize when I see a girl further away on the train. It is great fun to draw people.
So on 12 of June, I attended a model drawing session at a restaurant in Almere. CafeOp2 is the name of the café. It was Francesca who told me about this.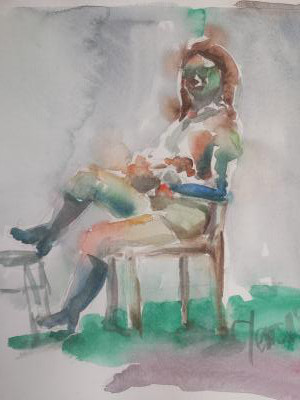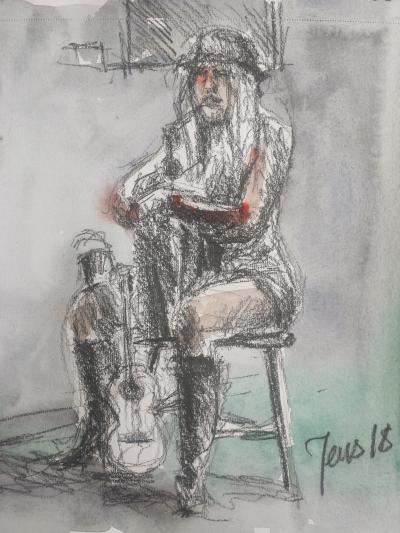 Anyway, at the café, I brought with me proper tools: sketchbook, graphite, a little box of watercolor paint. I usually paint with tubes, but this was good. The model posed initially in a couple of 5 minutes stands and then 15 minutes and then the rest of the evening was 30 minutes stands. I made four drawing + paintings. It was a bit dark at the cafe, and another artist had a little desk lamp, so I decided to buy such a light myself. The day after I bought that lamp. A led lamp with a battery.
The model's name was Fiorella. She spoke Swedish! So we talked about Swedish things. That was great fun!
So that was it. Fun. I will attend the next session in July. When I arrived in Amsterdam, I went to the Rijksmuseum. The garden opened, and I sneaked in and took a couple of photos of flowers. Two ladies asked me to make a portrait of them. When I was standing there about to take the pictures of the girls, the fountain started spraying water behind me. Luckily I did not become wet. If I had been standing just a little bit into the fountain I had been entirely soaked.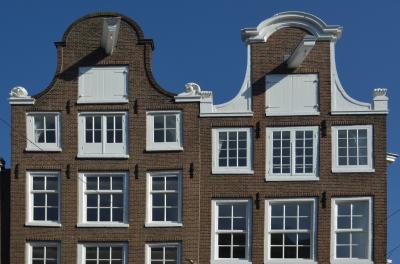 Now I am on my way back to Almere. The weather is much more beautiful now than this morning. I took some photos in Amsterdam. It was hard work today. So my head is a bit numb.
The sky was clear blue.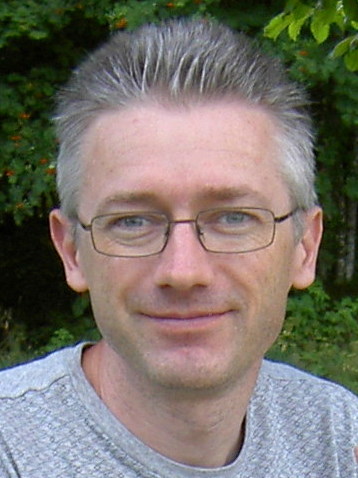 I was born 1967 in Stockholm, Sweden. I grew up in the small village Vågdalen in north Sweden. 1989 I moved to Umeå to study Computer Science at University of Umeå. 1995 I moved to the Netherlands where I live in Almere not far from Amsterdam.
Here on this site I let you see my creations.
I create, that is my hobby.
Copyright © 2015 - 2023, Jens Malmgren. Google Analytics is used on this site.