JENS MALMGREN
I create, that is my hobby.
Eleven buckets of course mud
This week I plastered 11 buckets of course mud to the hall on the ground floor.
Monday 9 January
This Monday, I felt I had conquered influenza, and nothing stopped me besides a funny feeling in my throat. DW and I went to work, but she was just barely on top of the virus. Nonetheless, we both went to our respective offices. I had a lonely day because my colleagues were either sick or had a day off.
Monday evening, I experimented with making music. I think Monday evenings will be for leisure time. That is good because I can publish the previous week's blog or do something about my hobbies. I work from home on Tuesdays, and the evening is suitable for DIY. We will see how that goes. Making plans like these feels risky; imagine I don't feel like it, and then I am standing there plastering just because I said in the blog that Tuesday evenings, I should plaster.
Tuesday 10 January
This day we both worked from home. In the afternoon, directly after work, I changed into my plaster pants. Then I mixed a two-kilo bucket of MP75 mud. I worked on the window opposite the kitchen and started on the window opposite the stairs.
I developed slight coughing. I am not sick, but this is a new condition, new to me.
In the evening, I had time and energy to experiment with making music. This feels great.
Wednesday 11 January
DW had a day off, and she used her day to do next to nothing, to spin a little and recover her energy levels. I worked from home until noon. After noon I switched to my plaster gear and began on my first two-kilo bucket of mud. I managed to do three buckets and worked my way to the doorway to the workshop in the north hall. It is not so that I finished all surfaces because when working on a corner, it is better to plaster one side first, let it dry and come back and plaster the other side. This means I will return to the remaining surfaces in the next round.
Today I also went to the hardware store to get more mud. Unfortunately, they did not have TopFinish in stock. I will need to return another day to pick up a couple of bags. Perhaps already Friday morning on the way to work. This shop is not open on weekends, so it is either before work or on Wednesdays.
Thursday 12 January
It is windy, and it rains a lot. The sheep hide under the rain roof, and the rain roof has survived the wind until now. I worked from the office today, and DW worked from home. Most of the time, I am fine, and then suddenly, there is this tinkling feeling in the throat. It isn't enjoyable.
Friday 13 January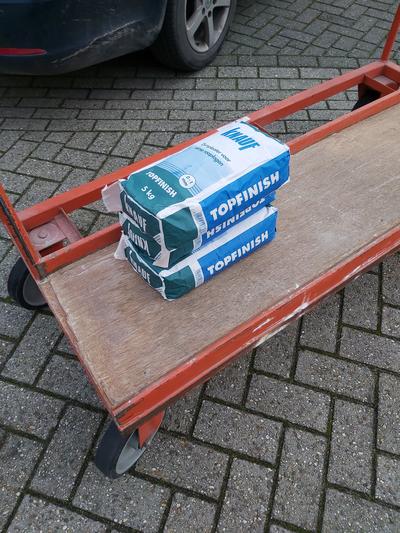 I worked from the office today. On the way to the office, I drove by the hardware store to get more TopFinish. It turns out I had misunderstood the arrival of the delivery. It was supposed to be delivered today, during the day. So I had to continue to the office without TopFinish. In the afternoon, I drove to the hardware store again, and it had arrived. This is great because now I got enough to plaster the entire hall.
After work in the evening, I went to the grocery store to get pizza. There I met a friend. I invited him to come to us tomorrow for freshly baked Swedish cinnamon rolls. They got a daughter, and she loves our sheep. It was a random thing to invite them, although I had been playing with the idea for a while. It meant I had to bake cinnamon rolls, but that should work.
Saturday 14 January
In the morning, we went to the farmer's market. We bought vegetables, cheese, and flour. It was raining a lot and not especially warm. It was great to get back in the car.
When we returned from the market, we tidied up the house to make it more presentable. I thought that this was actually a good thing with having visitors; you see things from others' perspectives. We are still plastering walls in the hall, and the walls of the staircase and the hall on the first floor still need to be plastered. We got stacks of boxes still packed. All this means we do not have a model house right now, and I wonder if we will ever achieve that. A bit of tidying up was good, though.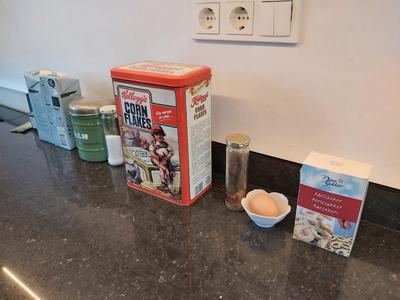 Then I started baking the cinnamon rolls. Here is the usual lineup of ingredients when I am about to make something in the kitchen. The Cornflake box holds the flour.
I managed to blunder when preparing the dough. I forgot to put in all the dry ingredients before adding the wet ingredients. I added sugar and salt when the mixing was already underway. I surely will not make that same mistake the next time.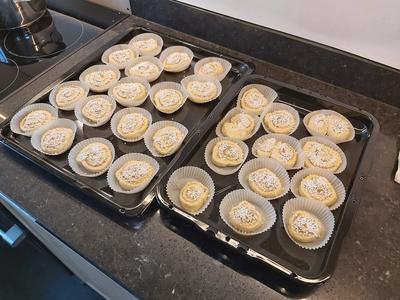 If you looked carefully, you could see a little lamination in the dough of the finished rolls. That was the sugar that was not adequately mixed into the dough.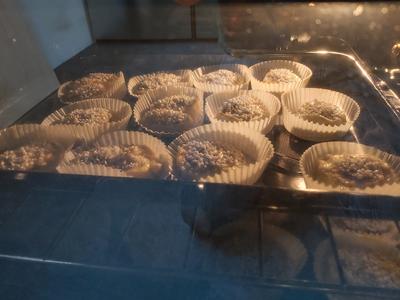 DW suggested I had a little less fat for the filling this time. I took three-quarters of the fat.
Our last house's oven was heating quicker than our current oven. This oven takes a longer time to get to the correct temperature. I could have started the oven before the final fermentation pass of the rolls. Instead, I started the oven halfway. That did not matter because our visitors were a little late, that was convenient.
Our visitors arrived and came to see our house, eating freshly baked cinnamon rolls. Their daughter could play with Duplo blocks from our kids. The mother commented that these were vintage blocks. Nevertheless, the girl liked to play with them. The rolls tasted and looked lovely, although I would like to make perfect rolls next time. It was a lovely visit. When the girl started to show tiredness, it was time for our visitors to go home.
Now I would like to talk about something scary. When I was a kid, I was bullied several times. It has influenced my personality in more ways than I can imagine; my personality is a result of this. As an adult, I managed to be freed from bullying. As soon as I detect malicious personalities, I take the necessary precautions. This has worked my way throughout my adulthood. One of my biggest fears is cyberbullying. I noticed places on the Internet where the tone is negative, like YouTube. Several years ago, I removed all comments and turned off the comment section on my YouTube channel, and also, on my own blog, I removed the comment section. That YouTube cannot avoid this situation is not true #YouTubeWakeUp.
At the end of 2018, I painted Alyssa. The thing with painting someone is that you don't necessarily appreciate a painting of yourself made by an amateur artist. I once had a painting made of me given to me, and it was an extraordinary experience. "So now I got this painting of myself. Should I hang it on the wall?" If I want to see myself in high resolution, I go to a mirror. Then I get to see a picture of myself that resembles me, unlike the painting that missed me a little. After this experience, I have no urge to send paintings of people I made to that person. But I am curious about what they think, though. So I let Alyssa know about my painting; back then, I already had some kind of notion that something was wrong. It took Alyssa several months to give my painting a thumbs up, and it made me happy when she did. There at that time, the couple stopped uploading videos.
This evening, the couple posted a video where they tell about what they have gone through: https://youtu.be/brbT7flR1xU. They have been bullied. From my perspective, one of the most terrifying parts of the video is when Alyssa reads up a list of things that can be weaponized against you by a psychopath. The list contains many things I am writing about on my blog. Essentially, if I got my own psychopath chasing me, the blog would be a massive problem for me.
Look, I will continue to write this blog. I really do not need my own psychopath. If that happens, I will have to deal with the consequences, as does the psychopath. If you wonder, I will not refrain from any form of retaliation; would that be necessary.
So with that, I will put this subject on hold. I need a space for creative work around me and in my head. I have this fear and will continue to live with it.
Sunday 15 January
It has been a rainy week. Yesterday was awfully wet. It has also been windy, but the rain roof still holds up. The sheep appreciate it and spend most of their time under the rain roof. That is also the place where the hay holder is placed. The tiles work very well to make it easier to keep the place clean and the feet healthy.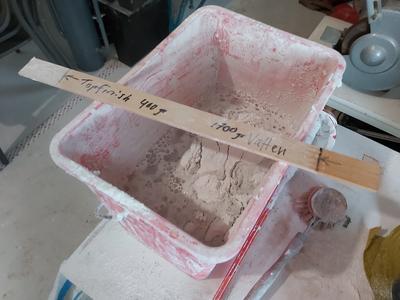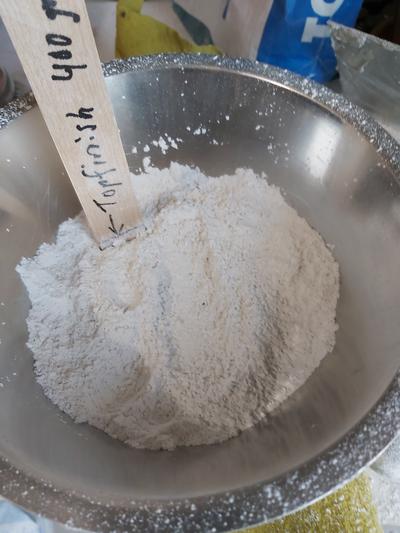 Before lunch, I plastered two buckets of two kilo MP75. I tried to make the mixing of the mud more efficient. I took a paint mixing stick and marked the level for how much water I needed to add to the red bucket to reach 1700 grams. On the other side of the stick, I marked the level on the stick for when I got 400 grams of TopFinish in the metal bucket. I also need to add two kilos of MP75, but I still don't have a convenient bucket for MP75. That means that sometimes I get too little MP75 and sometimes too much. When it is too much, I can always add water.
I managed to plaster the final parts of the windows on the south hall, and then I continued on the east wall of the north hall.
After lunch, we had a walk around the neighborhood. It was supposed to be safe from rain, but we got some rain coming, so we hid behind a large tree. That was good. I had my wellington boots on, besides mine are Tretorn boots, not that the brand matter. I had my rubber boots on and discovered they were both leaking at the heels. So I will need to find a replacement because this was not pleasant.
After the walk, I plastered another two-times two-kilo bucket of mud. I almost finished the north wall of the north hall. Started on the east wall of the north hall. Four buckets in one day is a pretty good score. I climb up and down the small ladder while plastering, feeling it in my knees.
This means I plastered eleven buckets of mud this week.
This feels so good to have this progress on the plaster project. I know it will not feel euphoric when working on the TopFinish layer because it is more tedious. Oh well, it is about progress and not so much about when things are finished. The feeling about the progress of the plastering is also how I will end this week's blog. It is going well now.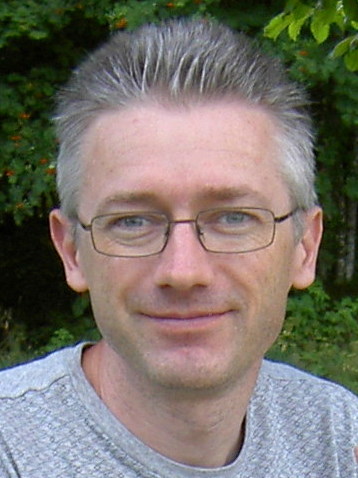 I was born 1967 in Stockholm, Sweden. I grew up in the small village Vågdalen in north Sweden. 1989 I moved to Umeå to study Computer Science at University of Umeå. 1995 I moved to the Netherlands where I live in Almere not far from Amsterdam.
Here on this site I let you see my creations.
I create, that is my hobby.
Copyright © 2015 - 2023, Jens Malmgren. Google Analytics is used on this site.