JENS MALMGREN
I create, that is my hobby.
Jens Chickpea Pancakes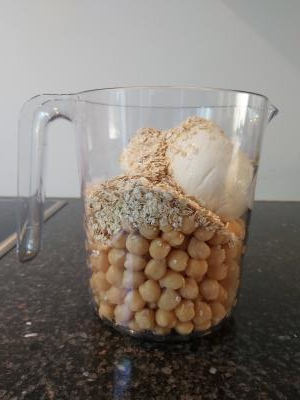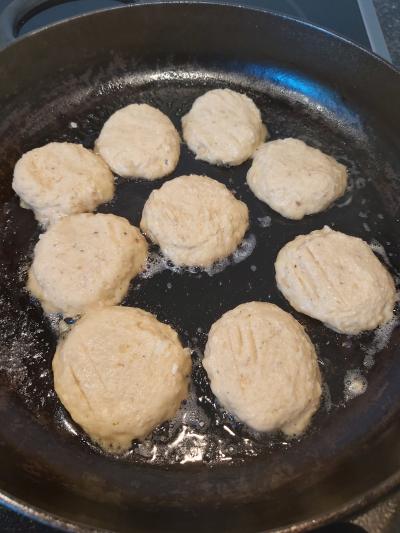 I just invented a recipe! Perhaps you create recipes all the time, but that is not how I do it, usually. Since this is not something I do every day, I need to celebrate this event by blogging about it!
If you follow me on twitter, you perhaps know that I have looked into the climate. It has been a theme for a while now. In that respect, I have started to cook more vegetarian food. It is not so that I identify myself as a vegetarian. I love eating steaks. It is just that if everybody were eating steaks all the time, then all life on this planet is going to get extinct, and that is a rather severe outcome for doing something as benign as eating a meal. So to mitigate my climate guilt, I started eating more vegetarian food and it is great fun.
So enough talking, let's get right to it.
Jens Chickpeas Pancakes - a meal for four persons.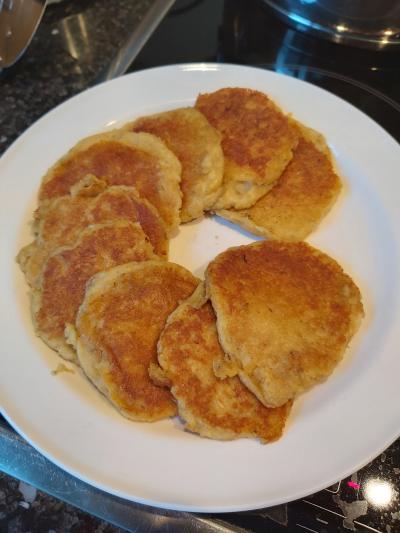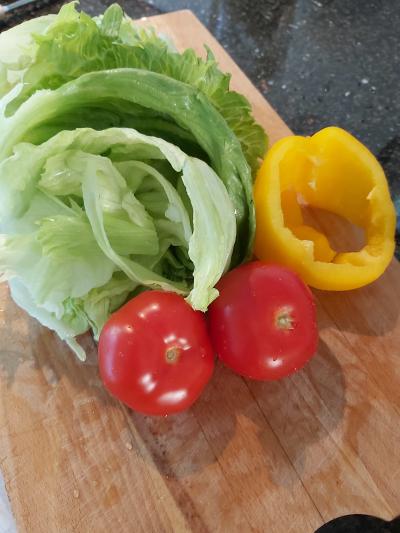 These are the ingredients for the meal:
One can of chickpeas, 570 grams.
Two mozzarella balls, 125 grams each.
One deciliter of rolled oats.
One bouillon cube also called a stock cube (what you usually would use for 500 ml water).
Salt, pepper and other seasonings you like.
Use fat that you usually use for cooking pancakes. Vegetable oil made for warm dishes is an excellent choice.
Potatoes. I usually take three per person.
Ceasar salad ingredients: Salad, Tomatoes, Paprika. Dressing.
Serve with boiled potatoes and Ceasar salad.
Start the cooking by cleaning and peeling the potatoes. Put in a pan with water and give it medium temperature. Cut the potatoes in equal sized chunks. Don't let the potatoes boil too hard. When it starts boiling, set the timer for 20 minutes.
Open and rinse the can of chickpeas in a strainer.
Put the chickpeas in a bucket. If you have a mixer put the ingredients in a mixer bucket, otherwise in a bucket you can use with your hand blender.
Add the mozzarella and the rolled oats.
If the bouillion cube (stock cube) is compact, you should cut it in smaller pieces before adding it to the bucket. This is so that you avoid getting one single blob of bouillion in the batter.
Mix the content of the bucket.
When the bucket is mixed, you can go on and do the finishing touch on the seasoning. Add a bit salt if needed, some other spices you like. If you want garlic, by all means, add that too.
Warm a pan with the fat. It should be hot but not too hot. In general, I find it is easier to cook these pancakes compared to regular pancakes.
Form small balls of the batter that you flatten a little bit. Cook a couple of pancakes at the same time. Leave room between the cakes. Let the cakes take their time. Check them that they are not getting burned from time to time. After a while, you flip them to cook the other side. When done, put on a plate. I use to give the pancakes a little heat boost in a microwave oven just before serving so I just let the pancakes pile up on a plate first.
While the pancakes are getting ready, you work on the Ceasar salad. Clean the ingredients. Serve the salad with Ceasar dressing.
After a while (that feels like an eternity) the pancakes are ready. Serve with mayonnaise, boiled potatoes, and salad.
Voila!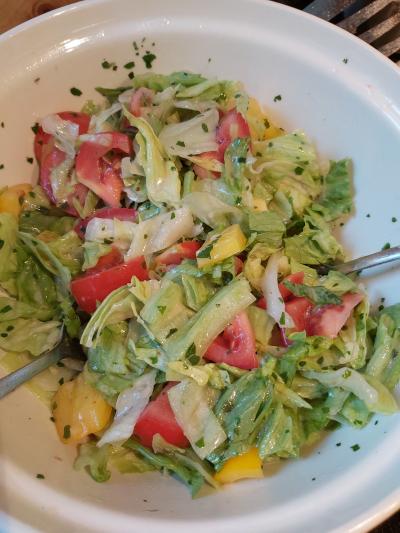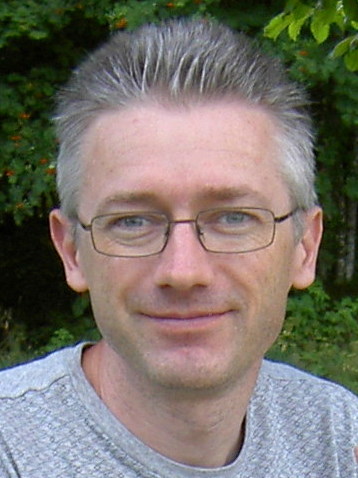 I was born 1967 in Stockholm, Sweden. I grew up in the small village Vågdalen in north Sweden. 1989 I moved to Umeå to study Computer Science at University of Umeå. 1995 I moved to the Netherlands where I live in Almere not far from Amsterdam.
Here on this site I let you see my creations.
I create, that is my hobby.
Copyright © 2015 - 2023, Jens Malmgren. Google Analytics is used on this site.