JENS MALMGREN
I create, that is my hobby.
Travelling to Sunnerås 17 February 2018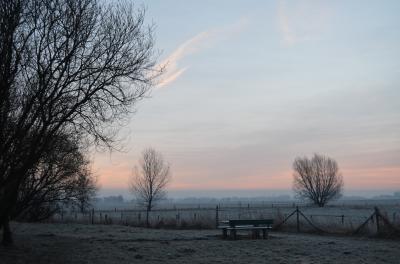 It was Saturday 17 of February 2018 when I started writing on this blog post. I am writing this while traveling to Sweden together with my wife having the keyboard on my lap and my mobile phone on the dashboard. We are going for a vacation to our house at Sunnerås in Sweden. If you ever wondered how it is in my cottage in February then in this blog post I will let you know.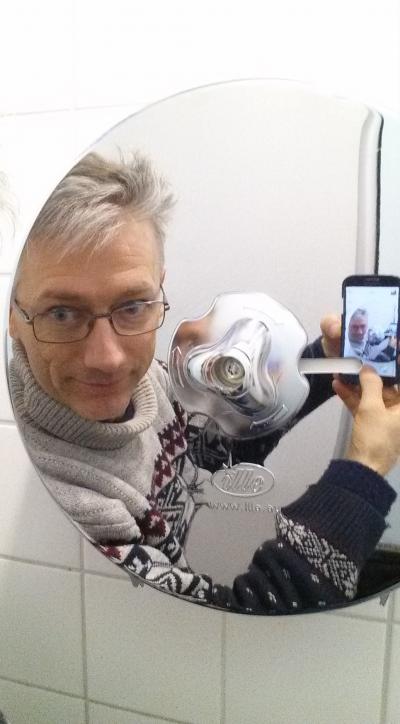 We left home in Almere at 5:55 on Saturday morning. It was my wife who started driving towards Germany. We had one stop in Germany at parking "mit WC". It was a beautiful sunrise. Around zero degrees Celsius and some haze. Here we switched so that she could rest while I was diving. We travel via Hamburg up through Germany. Later we refueled at the second stop in Germany at Buddikate Ost where they had very shiny toilet paper dispensers. You might know I am a great fan of recursion. In the image to the right you can see a photo of me holding my mobile phone, and on that mobile phone, you can see this image of me holding the mobile phone!
Later in the day, the temperature raised to 4 to 5 degrees Celsius.
At 11:15 we arrived at the ferry from Puttgarden in Germany to Rödby in Denmark. We traveled with M/F Prinsesse Benedikte. The ticket was around 90 euro, but the receipt that got printed did not say how much it was so this is a little unclear with the exact price at the time of writing. On the ferry, I brought my pen and paper to do a bit of urban sketching, but I did not fill the paper. The passage takes 45 minutes.
On the Ferry, we switched back so that my wife would drive and I would rest. There was a customs check in Denmark, so we had our passports ready but could drive through without stopping. In Denmark, it even rained a few droplets, but that was all rain we had this day. She drove us from Rödby to the bridge Öresundsbron.
We arrived at the pay station of the Öresundsbron at 2 pm sometime. We got a transponder so that we do not need to pay for the bridge by cash, but we got a new transponder, and it was less sensitive. After fiddling with it following the gestures of a helpful gatekeeper the gate opened and we could continue. From the bridge, we drove E6 north.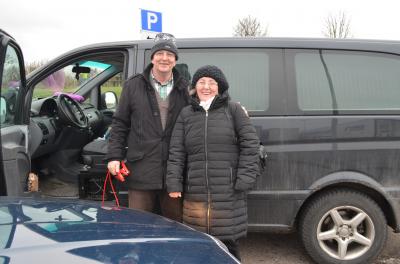 At 14:20 (That is 2:20 pm) we arrived at Glumslövs Högar in Sweden. This place is lying on a hill and on that hill, there are grave heaps from the stone age era. While walking around there with my camera, a man approached me. He spoke Swedish, but he was probably from Poland. He had problems starting his bus and asked me if I could help him with electricity from my battery so that he could start his bus. I drove up to his bus with my car and figured out how to connect the cables. He had the battery under the driver's seat. Is it not a bit odd to sit on top of a car battery? Cannot those things explode spontaneously, just wondering…?
His bus started, and the man asked me how much payment but I just gave him a "High-Five" gesture. His wife also asked and then I got the idea that I could get a photo of the two, so I arranged a spontaneous group photo of the two travelers. The couple looked so happy in the photo! They did not give me their names but that does not matter. The women said in Swedish "Du är in stor man." In English, this can mean "you are a great man" or "huge man." Since I am not huge, she meant to say that I was great probably.
Then we drove off and took E4 up north and arrived in Värnamo at 5 PM. There we refueled again and then we stopped at City Gross for our weekly shopping. When we entered the store, the sun was setting, and it looked beautiful. We arrived at the house Sunnerås at 6PM. That made the trip exactly 12 hours long and this is also usually the length of our trip to Sunnerås.
At the house, the little rests of blue sky vanished along with the horizon and a cold starry night unfolded. We entered the house and unloaded the car with all our stuff and made ourselves ready for the night.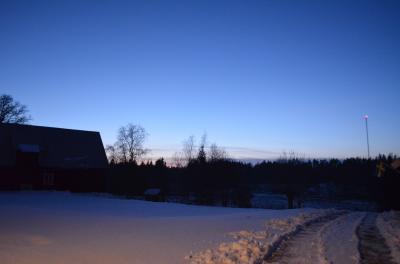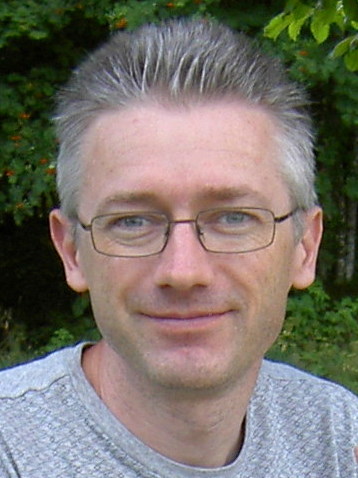 I was born 1967 in Stockholm, Sweden. I grew up in the small village Vågdalen in north Sweden. 1989 I moved to Umeå to study Computer Science at University of Umeå. 1995 I moved to the Netherlands where I live in Almere not far from Amsterdam.
Here on this site I let you see my creations.
I create, that is my hobby.
Copyright © 2015 - 2023, Jens Malmgren. Google Analytics is used on this site.