JENS MALMGREN
I create, that is my hobby.
More flags along the road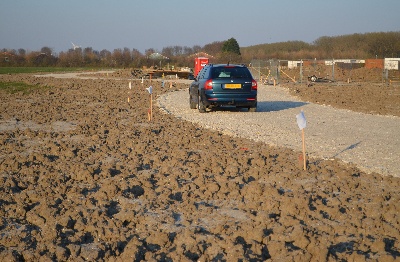 We are at the beginning of the Corona disease lockdown in the Netherlands. It is terrible. Yesterday all gatherings of people were forbidden. You are not allowed to form groups of people with more than three people. Then there are other rules as well about keeping a distance to people of at least one and a half meters. You are not allowed to go outside if you are part of a family where someone is having a fever or any symptoms of sickness. Well, I am not going to reiterate the rules here, you can find the Dutch rules elsewhere at official sites. I just wrote down what I remember from the top of my head. Oh yes, one more thing, if you break these rules as a private person, you can get a fine of up to 400 euro per person. That is a lot of money.
So I thought I would see no people in groups. What do I see? People are showing off their stupidy combined with their wealth. To that, I just have to say: idiot-rich stupid people, go home.
In the lunch break from my (home) work, I had to get a phone from the (work) office. While I was out, I took the chance to get more poles to make flags for the plot. So I went to the shop near my work, Aldi. It was an outright awful experience.
There was a visibly terrified person cleaning his shopping cart at the entrance, and that was not me. Using a shopping cart was compulsory. I took one and headed for the opening. There was a narrow lane, and people were forming a traffic jam. Nobody was enforcing the one and a half meter distance rule in that traffic jam. I decided not to go into this health trap, so I embarked on a nearby corner. New customers were entering into the jam, and I stayed away and chose to protect my territory from intruders. New people joined the jam, and no shop-owner or guard cleared the situation, I was trapped in my corner. I contemplated blocking the entrance so that the traffic-jam would dissolve so that I could continue into the shop. But I did not do that. I am too polite.
What is this? Am I supposed to be afraid of going shopping now? Apparently so. The people in the shop were not bothered. They behaved free from any fear. I sincerely started to hate this Aldi shop, there and then. I will not be back in this shop for half a year. Obviously, I did not get all the stuff I needed. I had no time to shop appropriately. Then I went to another shop and got my poles. That was different. They had a guard orchestrating the entrance to the shop. That was okay.
Here is a slideshow of when we went to the plot in the evening just before the sun went down. The goal of this mission was to look around and place the new flags!
| | |
| --- | --- |
| | Here they started working on the second leg of the dirt road. Here in this stage, the construction tarp is lying rolled at the bottom. This is a photo from the junction. |
| | Large chunks of clay. |
| | Here is a photo in the other direction towards the junction. In the background, the houses of the neighboring field. |
| | This part of the road is curvy. I like that a lot. |
| | This is showing what is happening next to the road. Here is my neighbor Mr. DdJ. Perhaps you recall that this neighbor was putting out poles last weekend, see earlier posts. The road builders cleared the GeoData points. That is nice of them. |
| | Here the roadbuilders stopped working. Did they vanish, leaving no equipment? Why is that? |
| | This photo is looking back at the entire field. You can see my car in the distance. This field will be filled with houses, can you imagine? |
| | Neighbors are bringing interesting material to the site. What will they make with these? |
| | Here are the tracks on my plot that I talked about earlier. I am not overly angry at these because there will be some more driving around by large machines before this is over. On the other hand, I don't want more unauthorized driving on my plot. From here on, I want authorized driving, nothing else. |
| | It was a lovely evening. I will love to move here one day. The flowers we planted last Saturday was okay. The bigger had already died, but the smaller was still looking healthy. |
Usually, I am painting on Thursday evenings. I skipped that tonight. I have a painting I need to do this weekend. A portrait. More about that later.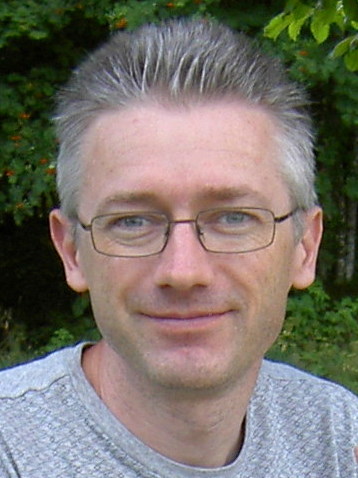 I was born 1967 in Stockholm, Sweden. I grew up in the small village Vågdalen in north Sweden. 1989 I moved to Umeå to study Computer Science at University of Umeå. 1995 I moved to the Netherlands where I live in Almere not far from Amsterdam.
Here on this site I let you see my creations.
I create, that is my hobby.
Copyright © 2015 - 2021, Jens Malmgren. Google Analytics is used on this site.