JENS MALMGREN
I create, that is my hobby.
A visit to the heat pump specialist
Because of the Coronadisease, we started canceling appointments on Tuesday, 10 March, last week, although our self-isolation was not fully implemented right away. Tonight we made an exception and went to a heat pump specialist. Going out was not a very obvious choice because we had decided not to meet other people.
Since August last year, we took contact with three heat pump specialists, and two of them have neglected us (forgotten us). This company, in Ermelo, had time for us, and they were clear in their communication. The other two could not explain in concise terms that something we asked for was inconvenient. The company in Ermelo did just that.
So we went out of the door to breach our self-selected social isolation. I made a joke that we perhaps will need to go through a social reintegration project when this self-selected imprisonment is over.
Well, if this company gave us the Coronavirus, they will not get to do the job for us. That was clear from the start. We were early for the appointment. To pass some time, we stopped at a parking near the company and waited.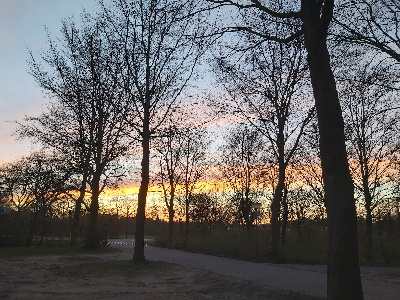 It has been a wonderfully beautiful day, so it was a lovely sunset this evening. I took a picture of this.
After the break, we went to the heat pump specialist greeting us without shaking hands. He answered our questions, and we listened to his heat pumps. It was interesting. Initially, our idea was to have drilled holes. The problem with this was that we are not allowed to drill below 30 meters. Our house is on top of the freshwater reserve of Amsterdam, and they do not allow drilling holes into the freshwater reserve. This specialist said that an air-based system would have the same efficiency or better than a drilled system down to 30 meters, but the drilled system would be more expensive. This explanation, in combination with that he did not put us in the stack of customers he would rather not have, and forget about, made us choose him.
So, in conclusion, we will have an air-to-water heat pump with active cooling. There will be different heating zones in the house.
When we came home, we washed our hands.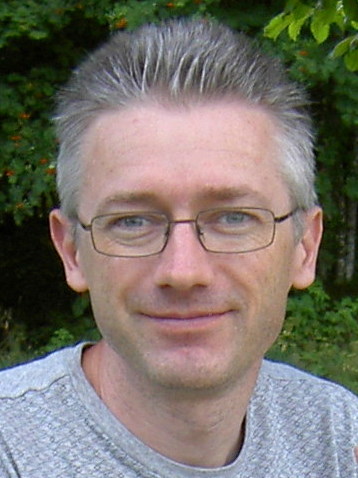 I was born 1967 in Stockholm, Sweden. I grew up in the small village Vågdalen in north Sweden. 1989 I moved to Umeå to study Computer Science at University of Umeå. 1995 I moved to the Netherlands where I live in Almere not far from Amsterdam.
Here on this site I let you see my creations.
I create, that is my hobby.
Copyright © 2015 - 2021, Jens Malmgren. Google Analytics is used on this site.