JENS MALMGREN
I create, that is my hobby.
Maud 10 April 2016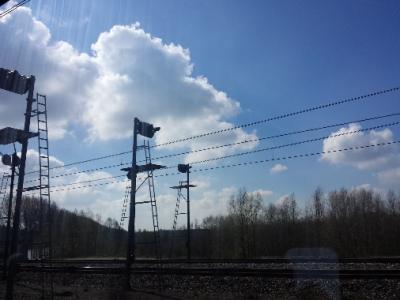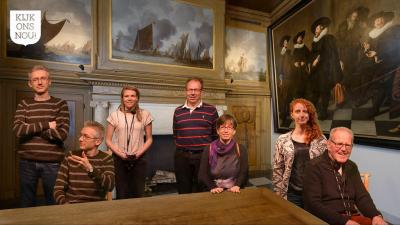 Today it is Sunday 10 April 2016 and I am on my way to the second and final life paintings session of the French model Maud. I noticed some things with the painting that I would like to address early on in this session. Her neck appears to be really long. It can be that somehow I unintentionally drawn her as if I was sitting but I am standing. This gives a translation process where I see one thing but on my panel I have to transform to another angle. These two issues are hovering as two question marks above me. In a moment it will hopefully resolve itself.
The weather today is fantastic. I am well on time and the train service is running according to schedule.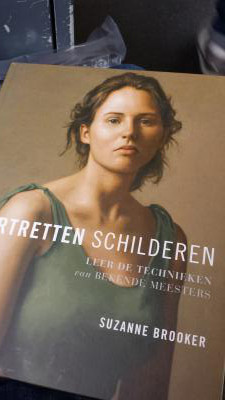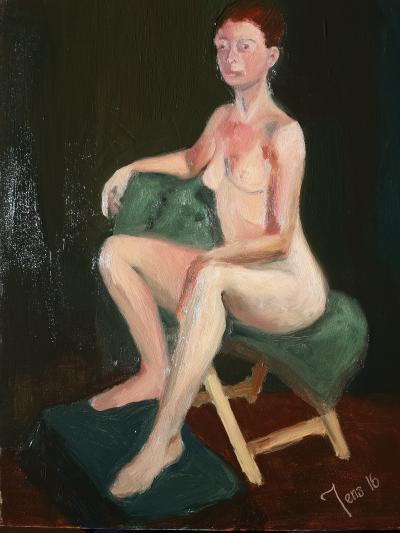 Yesterday I went to Amsterdam as well, to the Hermitage. There was one exhibition of Spanish masters and one exhibition of Dutch portraits. Actually I was not impressed at all. The Spanish painters were obsessed by religious motives and the Dutch painters were obsessed by status. Three hundred years of Dutch oil based selfies. Stiff, black and brown. At the same time the angels and death skulls filled the Spanish art. The best part of the exhibition was without doubt the selfie machine.
Then yesterday, after the museum I went to an art supply shop. I bought some Arches orange aquarelle paper, brushes and paint. Then I bought the book Portretten Schilderen by Suzanne Brooker. It was a translation into Dutch. Just the look of the book on the outside was delicious.
Now I am on my way back from the painting session.
This painting was perhaps not a marvelous painting but I got some things right and that makes me happy. Maud changes color as the time goes. She starts pale and then gradually her skin turns more and redder, especially in face and on her chest.
If there was one thing that inspired me at the Hermitage, then it was the dark backgrounds. For best viewing result my painting need to have a strong light on it in a for the rest darker room. Like so it will be spectacular.
In this session I deviated a bit from my new palette layout. I had yellow, white, red, brown and blue in a circle. At least I tried setting up a new palette. It did not even feel sad to "go back" to the old palette. In fact, I still got yellow and white switched from before so there is a difference, but it is small. I have rediscovered the need for green and purple and that is a great take away.
I read in my new book and early on in the book it convinced me I need to try to replace my plastic palette with a glass plate. That was something I was thinking about already for some time now actually. So now it happened. I found a frame with the correct size of which the front glass plate can work as my new palette.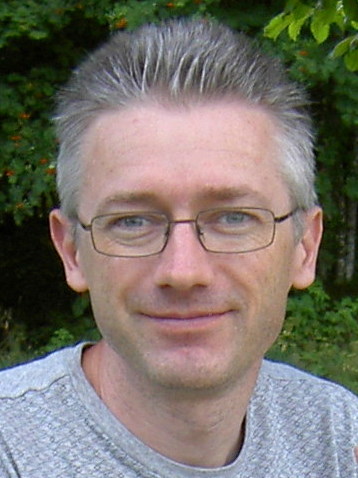 I was born 1967 in Stockholm, Sweden. I grew up in the small village Vågdalen in north Sweden. 1989 I moved to Umeå to study Computer Science at University of Umeå. 1995 I moved to the Netherlands where I live in Almere not far from Amsterdam.
Here on this site I let you see my creations.
I create, that is my hobby.
Copyright © 2015 - 2022, Jens Malmgren. Google Analytics is used on this site.