JENS MALMGREN
I create, that is my hobby.
Bike repairs, music weekend, no DIY
This week I plastered 0 buckets. Instead, I repaired bikes and went to a music course in Austerlitz.
Monday 30 January
Today both of us worked from the office. Not only that, we both had much to do, so we were late. DW thought I had to wait for her, but I sat in a meeting with a colleague. Anyhow, we came home late from our work. I did not DIY this evening; instead, I "worked" on my music. Since I now have a subscription to DistroKid, I can start uploading the music, but it obviously has to be finished first.
Tuesday 31 January
We worked from home, and I did no DIY in the evening either. We had to go to a meeting for the road association. It was not a fun meeting. Things went more or less my way without my intervention, so that was good. I want things to go quicker than the rest of the members, but so be it. I am patient and have not so many issues with the current situation. I want a robust road that doesn't stinks in the summer, preferably one that can be used for hundreds of years.
We should have gone to bed right away when we came home, but that did not happen. It was as if the meeting had taken away our evening, and now we did our regular evening things after the meeting, making us go to bed really late. That was not good.
Wednesday 1 February
It is already February. One twelve of the year has already passed by. Did we meet our goals on the progress of the house? Yes, we did!
This morning while working from home, I was on a phone call with a colleague, standing looking out of the winding. Suddenly I see a rat walk from the sea container to our car. There he opened the door… No, I am kidding. It was a rat. It hid under the car for a while and then continued to our hay storage. There it hid under the shed. So now we have a rat problem. I asked a neighbor how to deal with this, and they had some advice to give. More about this later.
After work, I decided to take a break from DIY.
Thursday 2 February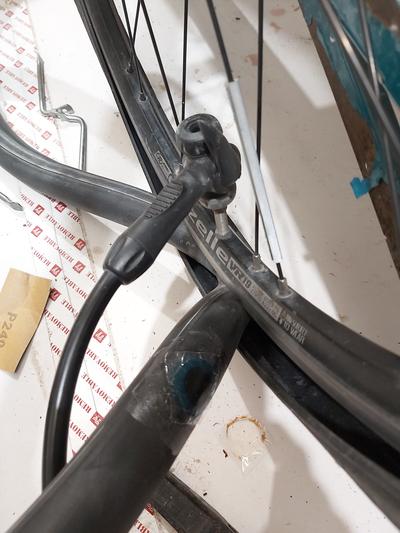 If I don't DIY, what is there else to write about? Well, I worked from the office today. After work, I drove home together with DD. It is an unusual weekend coming up in that I will go on a music course, the same as I did last year, and at the same time, DW has her birthday. DW and DD have extensively planned things; they need access to working bikes, so I will look into that tomorrow morning.
I had no time to prepare for the rest, so I will do that tomorrow. Tonight I am celebrating the start of the weekend, and DD is at home.
Started repairing my own bike this evening.
Friday, 3 February to Sunday, 5 February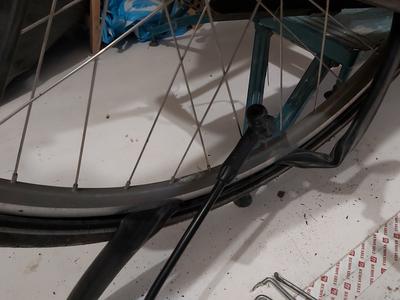 On Friday, I had a day off. I had designated the entire day to prepare for the music weekend. Little did I know that most of the preparations involved repairing the bikes. The idea was that I would use the car, and the rest of the family would stay at home, and in case they needed to go somewhere, they would use the bikes. All our bikes had various issues ranging from leaking tires to broken lamps and seats with holes letting out sticky gunk.
I got all bikes working, the seats replaced, etc. Then I started packing the things I needed for the music weekend.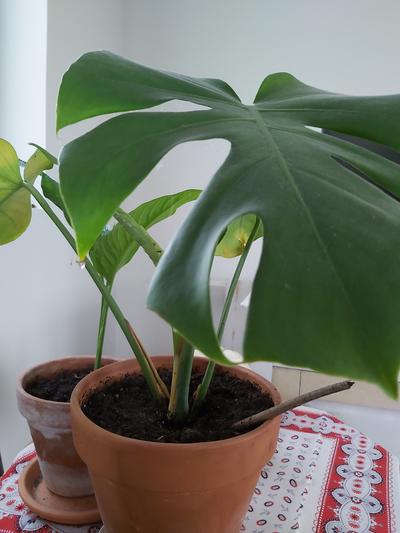 Today I noticed that my monstera deliciosa is crying. It is doing that when it is happy!
In the afternoon, I drove to the location of the music course. This time I was not lost on the way; that was good.
We had a simple supper. After supper, we started playing music.
Here are my notes from the stories of the tunes. Some stories are pieced together like puzzle pieces from different moments throughout the course.
# 1. March of Johan Lidman from Järpås
The first tune was a March of Johan Lidman from Järpås. His material was collected at the beginning of 1900. He belongs to a generation of fiddlers that used to play much to dance and, as such, charming tunes.
#2. Polonäs after Gustav Blidström
A Polonäs is often danced as a Slängpolska. Gustav, from Baltak near Tidaholm, was a soldier working as a musician in the Karl XII era, so he was called a "Karoliner" in Swedish. He played Oboe. He took part in the battle of Poltava on 8 July 1709. The Russian army defeated the Swedish army, and Gustav survived but got deported to Siberia. Gustav was in the same company as Johan Jacob Bash, the elder brother of Johannes Sebastian. Johan and Gustav became friends. Long story short, the two men returned to Sweden. Gustav came back from Siberia in 1721. Johan got a daughter in Sweden, but she did not survive. Gustav gave out a book with tunes, of which one was this Polonäs.
#3. Polska after Blinde Petter from Kalv
This is a tune from Södra Västergötland, a village in the Kalv parish. In that region, there lived a blind Petter, born in 1806 and he was born blind. He played violin and did simple tasks for food and overnight shelters, and there are many tunes from this man. If he got food and shelter at a farm, he could compose a tune in return; but if he was not let in, he could become mean.
Anton Karlsson from Okomme played this Polska after the blind Petter.
#4. Polska after Arvid August Afzelius
At the beginning of 1800, many tunes were collected from Västergötland. They came out in the first publication of Swedish Folks Music, "Traditioner av Svenska folkdanser," from 1814. The melodies were old, but they were arranged for Piano. It was a nice collection of tunes made by Afzelius and Åhlström. Afzelius were born near from Hans Kennemarks home. This tune is short and easy to learn. Hans said that this song came from Hornborga parish, Broddetorp.
#5. Vals by Hans Kennemark
Hans initially made this waltz a birthday gift to Anette Wallin for her 40 years birthday. The tune was later repurposed for a cantata that Hans made with his wife Irma Shults, and in that cantata, it got the title "Nätterna spinner sitt silvernät" in Swedish. It means the nights are spinning their silver nets. This cantata is designed for Quinquagesima; if you don't know what that is, Google it.
I translated the title of the song into Dutch, like "De nachten sponnen hun zilveren netten." Questions came about the singular form of silver net versus the plural form of nights. Is the night continuing spinning on the same net the next night, or is the night making a new net every night? Anyhow these linguistic mysteries could not be resolved, not even after asking Hans about it. His wife, Irma Shults, made this title, and it is what it is.
#6. Visa after Carl Aron Hakbergs grandmother Helena Jacobsdotter
This is also called the "Mormors visa." The song has been published in Svenska Låtar from Västergötland number 56. The text for the song could be loosely translated to this: My father was a merchant, and he lived like this: He wanted to become rich like many also, and he collected both in correct, and uncorrect ways.
#7 Polska after Lars Johan Holmgren from Fridhem, Tun
For this tune Hans has made a text: Jag har för körta byxor, skorna läcker. Se skjortan är lånt, vad tycks? Är pank som lusen. Men från vännen min, strömmar det tusenfalt, hennes kärlek är allt jag behöver. And here is the unofficial translation into English, I got too short pants, the shoes are leaking. The shirt is borowed, what do you think? Is broke as the lice. But from the friend streams by the thousands, her love is all I nead.
On Sunday afternoon, I came home. I was tired but happy to have been part of this magnificent event. I had an excellent connection with Hans Kennemark. He is such an inspiring person, made by music, for music.
Here ends this week's blog. I managed to avoid doing any DIY at all. That is a lousy achievement, but it stands out. I learned seven new Swedish tunes and enjoyed the weekend.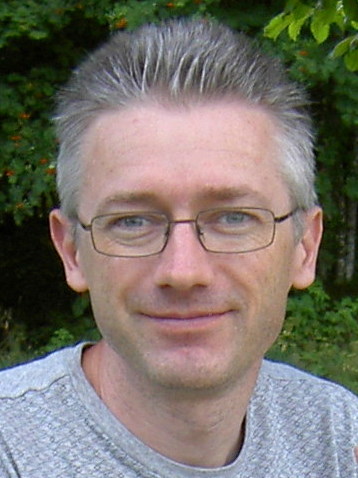 I was born 1967 in Stockholm, Sweden. I grew up in the small village Vågdalen in north Sweden. 1989 I moved to Umeå to study Computer Science at University of Umeå. 1995 I moved to the Netherlands where I live in Almere not far from Amsterdam.
Here on this site I let you see my creations.
I create, that is my hobby.
Copyright © 2015 - 2023, Jens Malmgren. Google Analytics is used on this site.