JENS MALMGREN
I create, that is my hobby.
Finished the kitchen stove ventilation
This week the kitchen stove ventilation was installed. I also finished the rain roof.
Monday 5 December
Today I worked from the office. Not many colleagues were there, but the important people were there, including me, so that was fine. DW went to her office, and we went together, me to the office, and she took the train to her work.
Tonight after work, I worked on the rain roof. It is almost finished. All the plates are screwed on the tarp. Now I need to fasten all the bolts, and it is ready to be mounted for the rain roof construction.
I watched a youtube video by James Hype tonight, and I found it inspirational. He talked about the best-kept secret of the music industry. It turned out to be compound consistency. Who would have thought? That resonates a lot with me; although I lost making music, I lost painting every week. Back then, it was precisely the compound consistency that kept me going. I made tunes one after another, and I painted every week. So what happened? Well, I wanted to have more space for creativity around me. The solution was to build a new house, which has eaten much of my spare time over the last couple of years. We are by far not finished with the house; plenty still needs to happen before I can sit down and paint as I did before starting on the house. That is, right now, the reason I still push this project forward.
I kept blogging. That still happens regularly. I publish a new blog at the beginning of the week, which only slips if I am swamped the week after. James Hype talked about how compound consistency is needed to succeed in the music industry, and you might wonder if I really have an ambition in that sense, and that is not the case. I do not want to become a famous producer, but I see the point in regularly working on my skills and producing some products. Then what that product is, depends on your skills and ambition. I wanted, and still want to be able to paint portraits, and I still have a way to go on that. I want to produce music, but not on a producer level. Then I want to do new other things, such as welding, gardening, electronics, and mechanical things. I think this, with compound consistency, can be helpful in these things, and when the time is right, I will sit down and make a plan, as James said in the video.
So this was a great video by James. It inspires me to keep going. The house will need to be finished so I can start developing the creative things. That will be perfect.
Tuesday 6 December
This was a work-from-home day. After lunch, our ventilation specialist came. He installed the ventilation above the stove. I checked the status from time to time to take a photo.
| | |
| --- | --- |
| | He started by taking off the cupboard. |
| | Then he began making the hole. |
| | He drilled through the wall when it was clear where the hole would be. |
| | Then we got a flexible pipe installed. |
| | |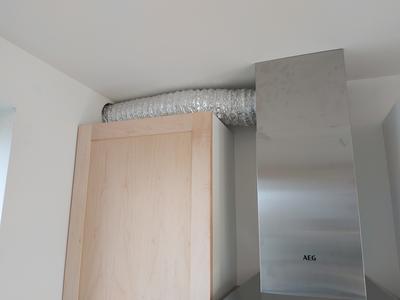 When all was put back, our ventilation specialist was finished. Now it was my turn to cover the pipe. But that was for tomorrow.
It was great to be able to suck out the cooking fumes. Now it is really possible to use the kitchen.
The fireplace made a painting
Wednesday 7 December
Today I worked from home in the morning. In the afternoon, I started working on construction in front of the ventilation pipe.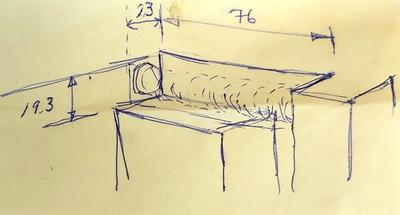 I made a little drawing in three dimensions, as I usually do, and wrote down the measurements. Then I constructed an L shape out of leftover facia boards.
When I worked with the shape, I almost dropped it, and a little dent happened in the wall. Oh, dear. I will fix that when we work on plastering again.
Our neighbor got a visitor today, a buzzard. I am so glad to see the bird here. I feared it would leave the area when the houses were built, but it stayed. We also would like to have smaller birds in the garden, so we will work on that in due time.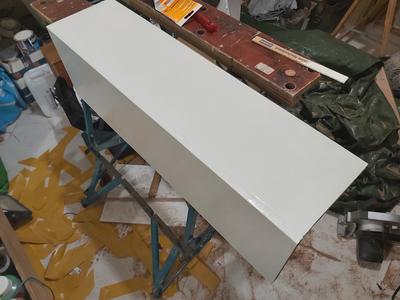 The shape covering the ventilation pipe had to be painted, and I found a little can with some paint on the bottom. Oh dear, I really need to tidy up the workshop. This paint had to dry for 18 hours before I could repaint it.
Thursday 8 December
Today I worked from the office. The entire day I had the feeling it was Monday. I made fun of myself several times. "How was your weekend?" and "Tomorrow Thuesday…". We will see how I recover from this condition. Is there medication for this?
After work, I painted the ventilation pipe cover one more time. Now it is ready to be used tomorrow. I am excited about that because I can start plastering the hallway when that is done.
Friday 9 December
Today DW and I worked from our offices, and I had no problems knowing it was Friday. It was misty and cold.
After work, we bought deep-freeze pizza baked in the new oven. We will try to make homebaked pizza in the oven. Two grids came with the oven, but there were not many plates. This is not optimal; we will probably try to find more utilities to use in the oven.
The pizza dripped cheese into the bottom of the oven, and it was somewhat smokey. We tried the new ventilator, and it worked very well. It is not good, though, that it dripped so much.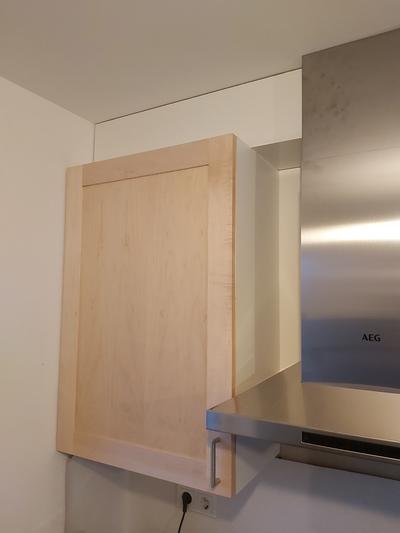 I mounted the cover over the ventilation pipe, and it looked nice. It is not perfectionist tight, but it will work.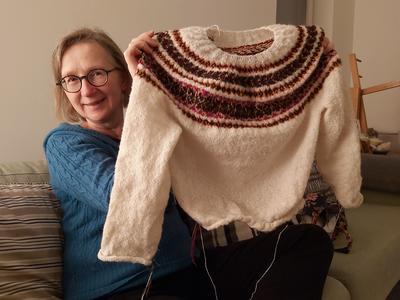 DW is working on a sweater. The pattern is called pheasant. This is yarn she spun herself.
Saturday 10 December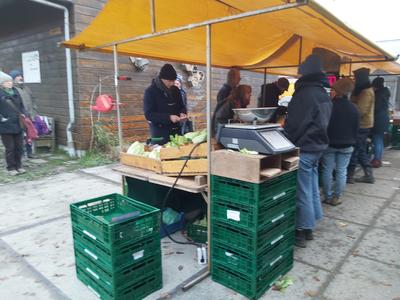 Today we went to the farmers market. It was freezing cold. We met acquaintances at the market and were standing in the cold chatting. I was not dressed to do that. Then we bought some cheese, nuts, and vegetables.
The vegetable was sold between the stable and a storage house, and a constant chilly wind passed through this place. There were many people before us, so it took some time.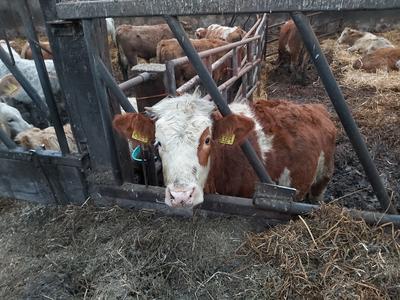 DW waited for our turn while I went to the cows to see how they were doing. They had it warmer and ate fermented hay that looked like the hay our sheep had been standing on for two weeks. I think the hay we treat our sheep looks much more delicious.
Then we went to a local shop in the neighborhood, also working as a parcel office. Our package from Vreekens seeds has arrived. We ordered these seeds on 27 November. They were speedy this time.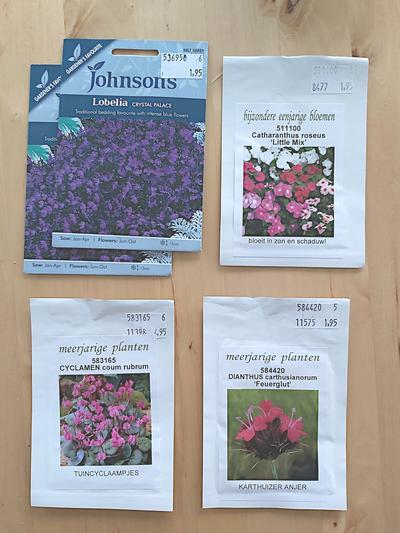 When we came home, we opened the package and found that we had gotten what we had ordered, but there were two surprises. We had ordered half a kilo of potatoes. It came in the form of one potato, which was one surprise. The other surprise was that the cyclamen seeds need up to three years to germinate. Vreeken can send small stones, and I will not know the difference. Anyway, those cyclamen seeds will not ruin our economy, so I will spread them in the garden and forget about them.
After this we got visitors. We have a much broader social life these days. That is great.
Sunday 11 December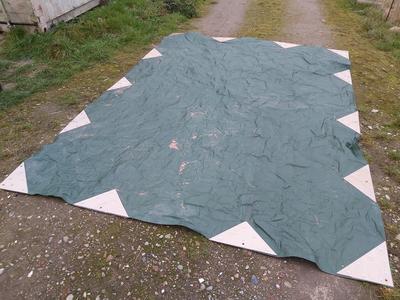 Today it was time to mount the wood-reinforced tarpaulin rain roof. I pulled it out on the driveway, and it looked fabulous like this. The tarp is sandwiched between triangles of thin plywood and double-sided tape, held together with M8 nuts and bolts. Each triangle spreads the force at a larger surface, enabling it to survive stronger wind gusts.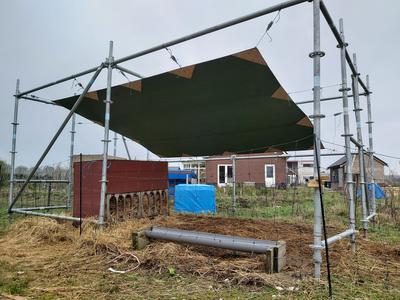 I changed the scaffold construction so the tarp would be tilted at a steeper angle. This way, water is less likely to be trapped in a tarp crease. Here in this photo, the triangles are hidden by the shadow. It was an overcast day, so not much light was bouncing back under the roof.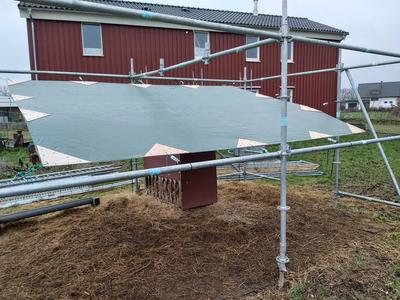 On the other side, it is easier to see the triangles. Here the tarp is under tension. I am using the fence tensioners to achieve this.
The sheep were suspicious of this construction. I remember they reacted similarly the last time I had the rain roof mounted earlier this late summer. After a while, they got used to it and even appreciated it.
Now the question is how long this will hold up. I think that, for now, this is the finished state of the construction. It will not last forever so perhaps it is better to say that it is the start of the experiment. I started this project on 19 September. Back then, it was warm. It was 2 degrees above freezing point today, and my hands hurt while working on the ropes.
After setting up the rain roof, we went to DWs sister or SIL to celebrate her birthday. It was great to see the whole clan and hear the latest stories about what people are doing, their health, and all the small things happening in the family and the world. The family was prospering, so that was great.
Most importantly it was decided that we would arrange a new meeting at our house on 26 December. That means we got a new deadline to work on. It would be nice to tidy up the workshop, and the hall before people arrive on 26 December. We got work to do. I suppose we will need to arrange decorations typical for this season. A Julgran, as we call it in Swedish. I talked about this before. I'm not too fond of the tree's name in English, so I use Swedish.
Here ends this week's blog. The main achievement this week was the installation of the kitchen ventilation.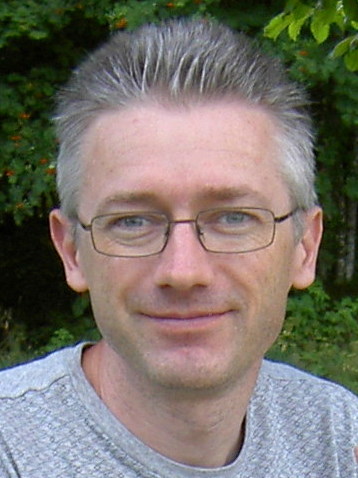 I was born 1967 in Stockholm, Sweden. I grew up in the small village Vågdalen in north Sweden. 1989 I moved to Umeå to study Computer Science at University of Umeå. 1995 I moved to the Netherlands where I live in Almere not far from Amsterdam.
Here on this site I let you see my creations.
I create, that is my hobby.
Copyright © 2015 - 2023, Jens Malmgren. Google Analytics is used on this site.